Die Idee zu Community Cooker entstand im Rahmen des Design, Kunst und Theorie Festivals
Das Müllprojekt 03. - 18. Juni 2017, Recyclinghof St. Pauli.
Organisiert von Anke Haarmann, Harald Lemke und Nana Petzet, gefördert durch den Elbkulturfond.



Community Cooker
»Collecting separately, burning together« was the title of an entire theme section at a specialist conference of Hamburg's waste resources business in February 2016. The slogan reveals the topicality of the question which, ever since the introduction of the »Duales System«, has concerned all citizens who separately collect waste: »Are the valuable materials that I collect separately actually being recycled?« In Hamburg a large part of the municipal waste ends up in the incinerator, including packaging waste with the Green Dot. Before this backdrop, Petzet came up with the idea of building a local incineration plant on the site of the Recyclinghof St. Pauli, following the example of the Community Cookers developed in Kenia. The cooker conceived and realised by 9minus8@artsupport and Jochen Weber is operated with plastic packaging material collected especially for this purpose and will be used in the frame of the Waste Cooking workshop.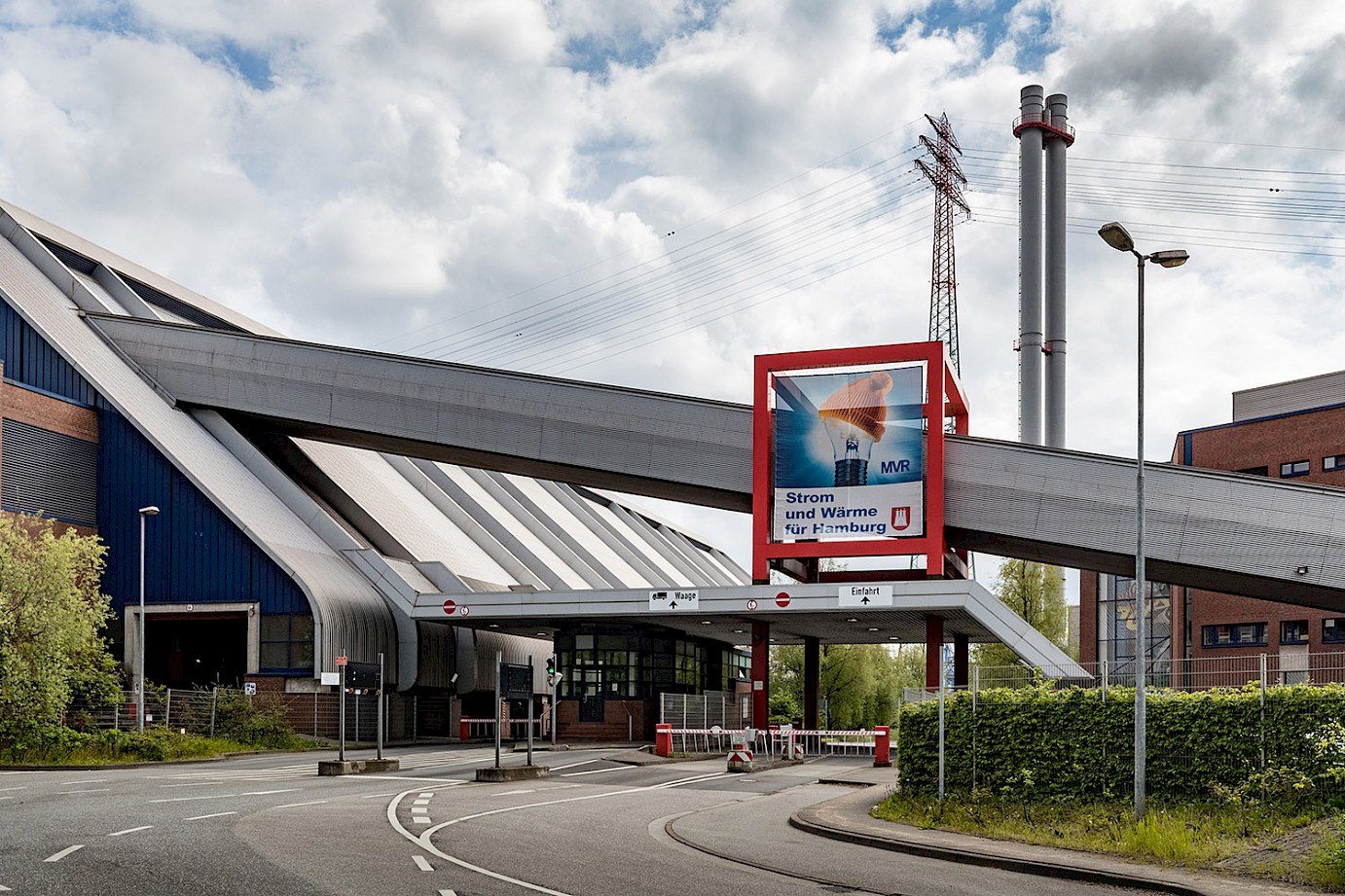 1 Recycling facility Rugenberger Damm, Hamburg 2017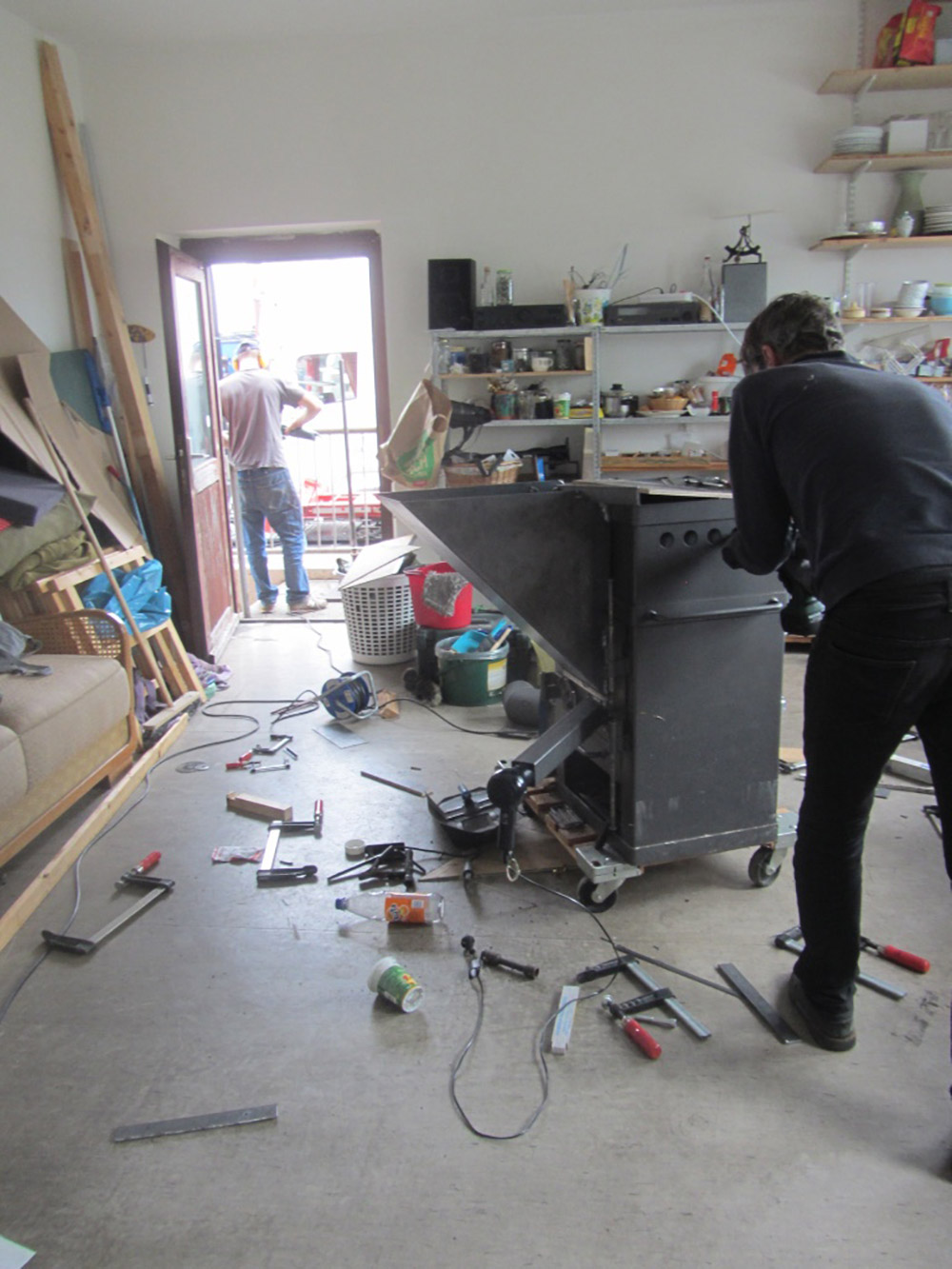 2 Brennofen-Konzeption und Ausführung 9minus1*artsupport und Jochen Weber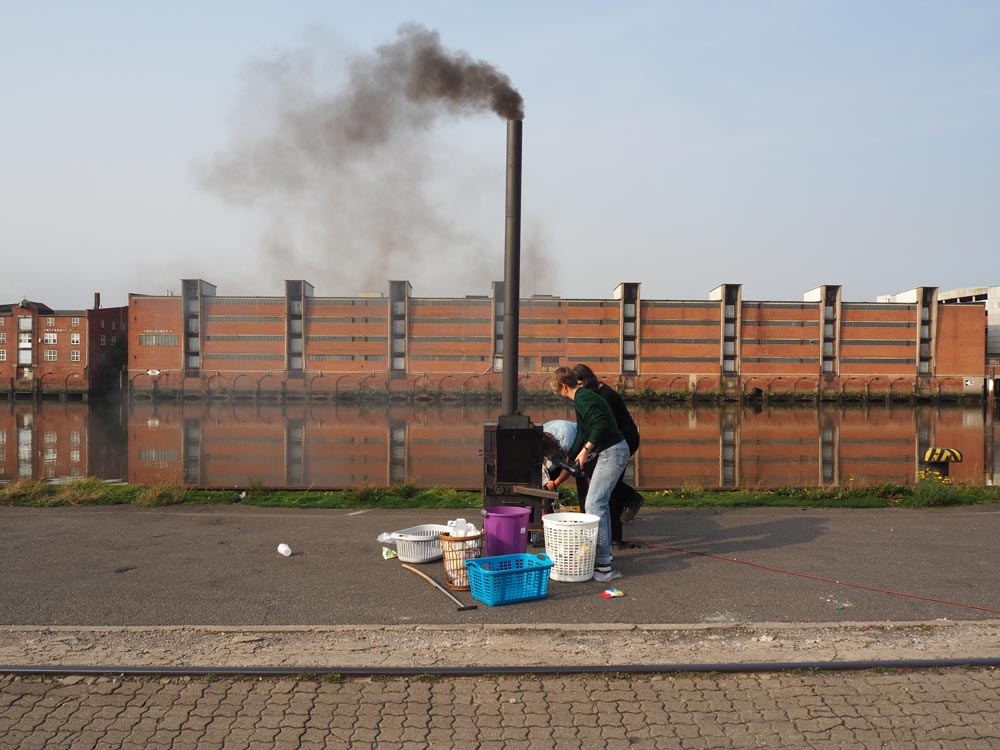 3 Test des Community-Cookers am 20.10.2017 mit der Professorin für Europäische Ethnologie/ Volkskunde Sonja Windmüller an der Christian-Albrechts-Universität zu Kiel und der Professorin für Abfallressourcenwirtschaft an der TU Hamburg Kerstin Kuchta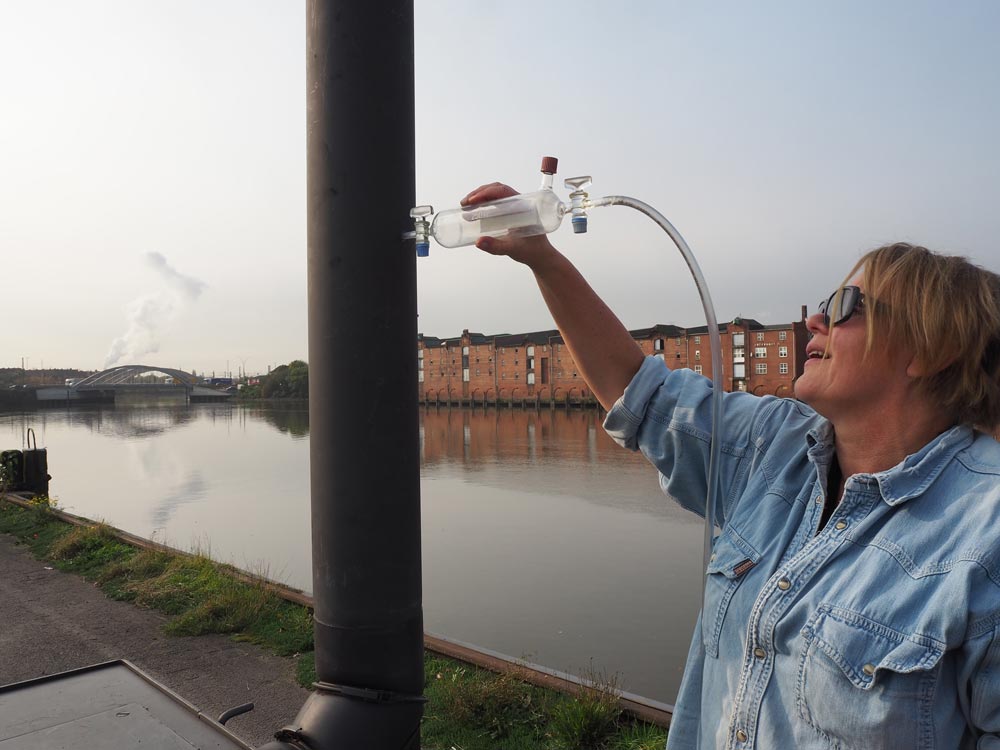 4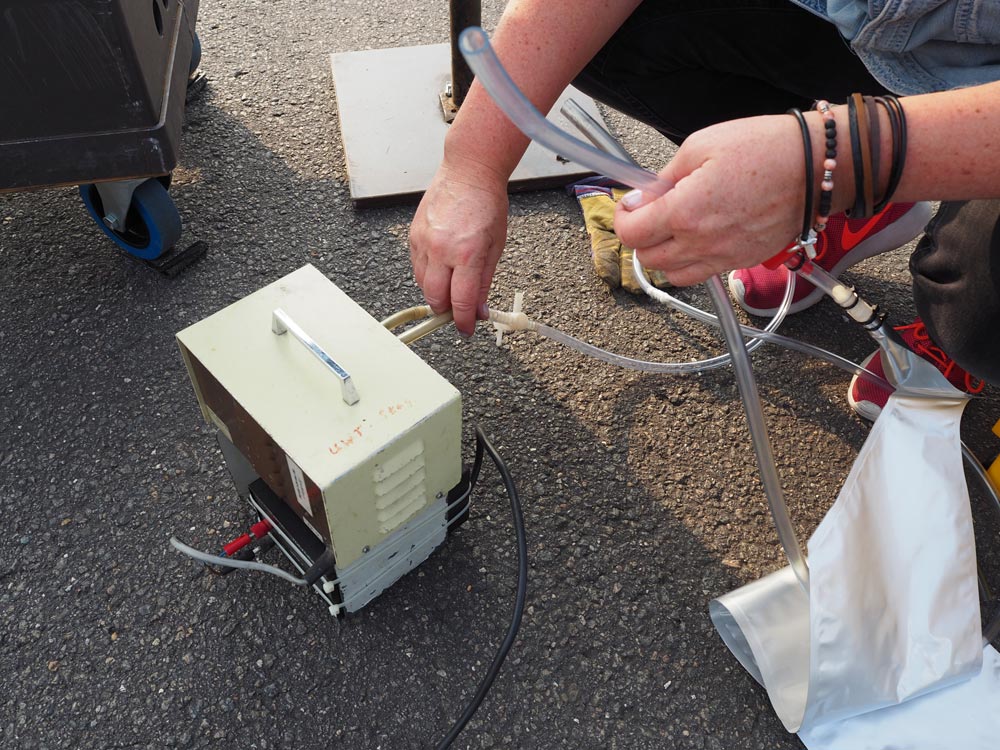 5

6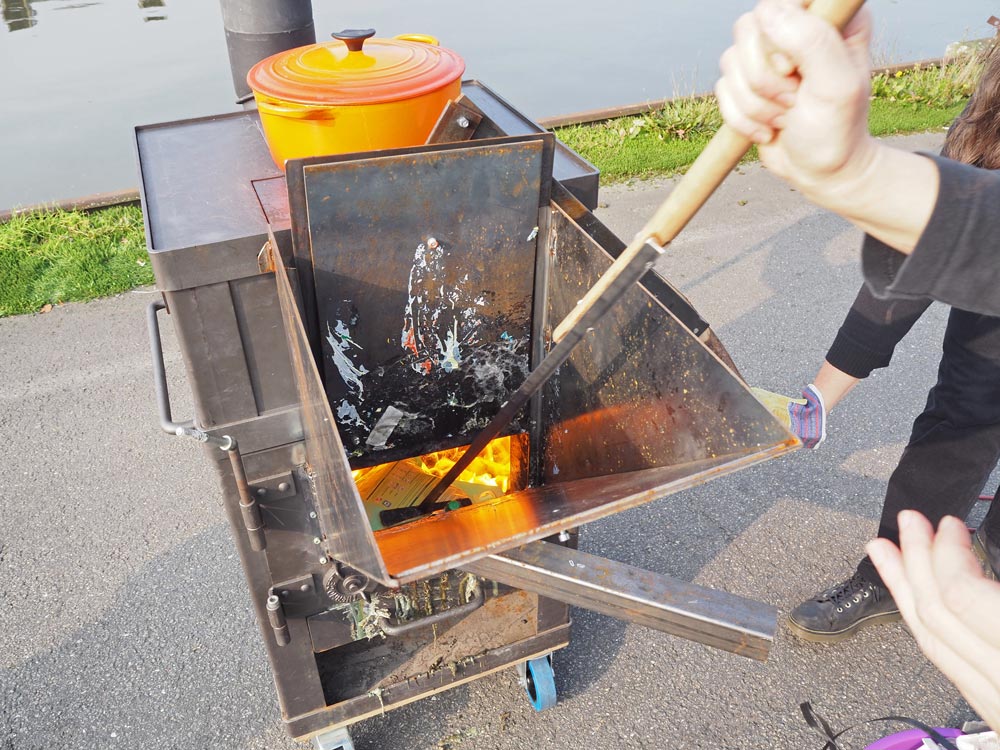 7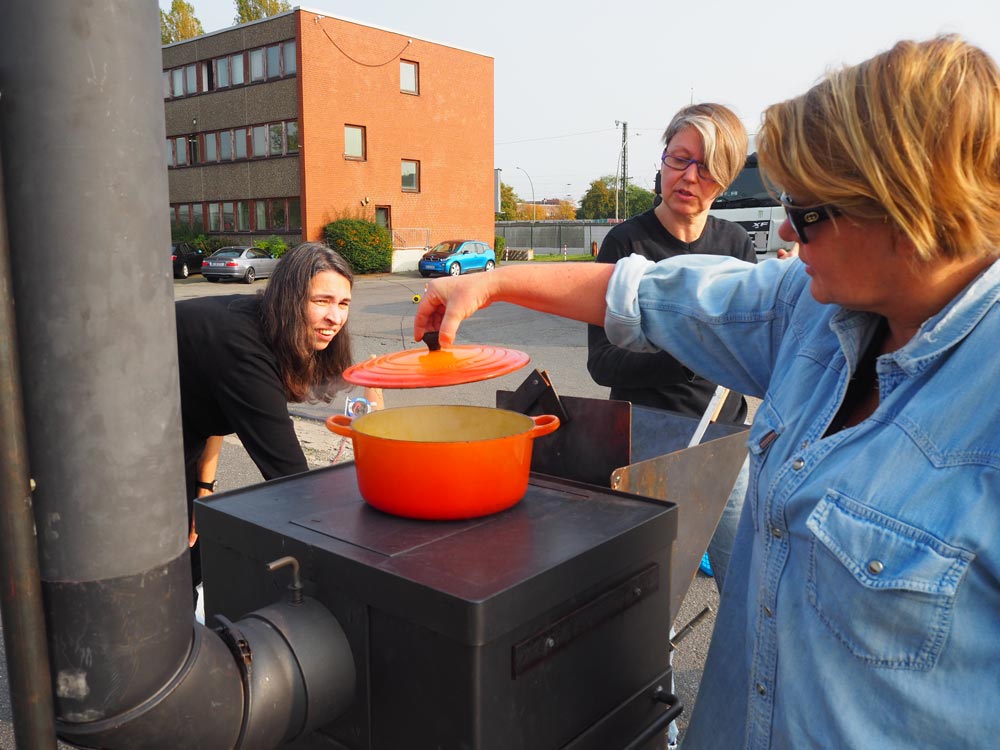 8

9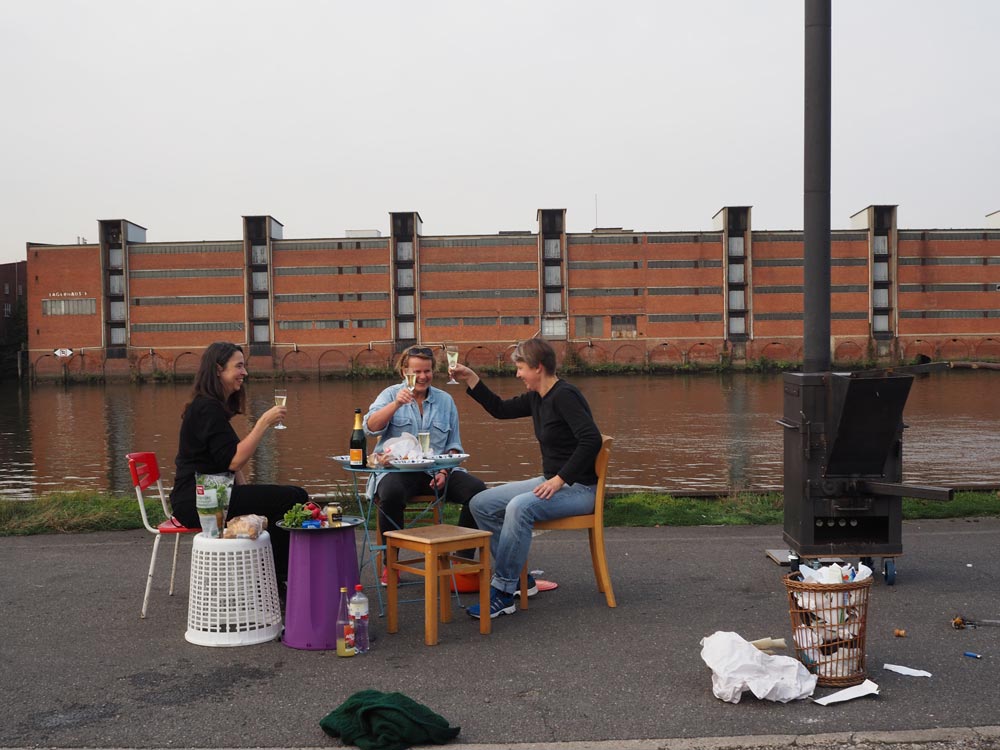 10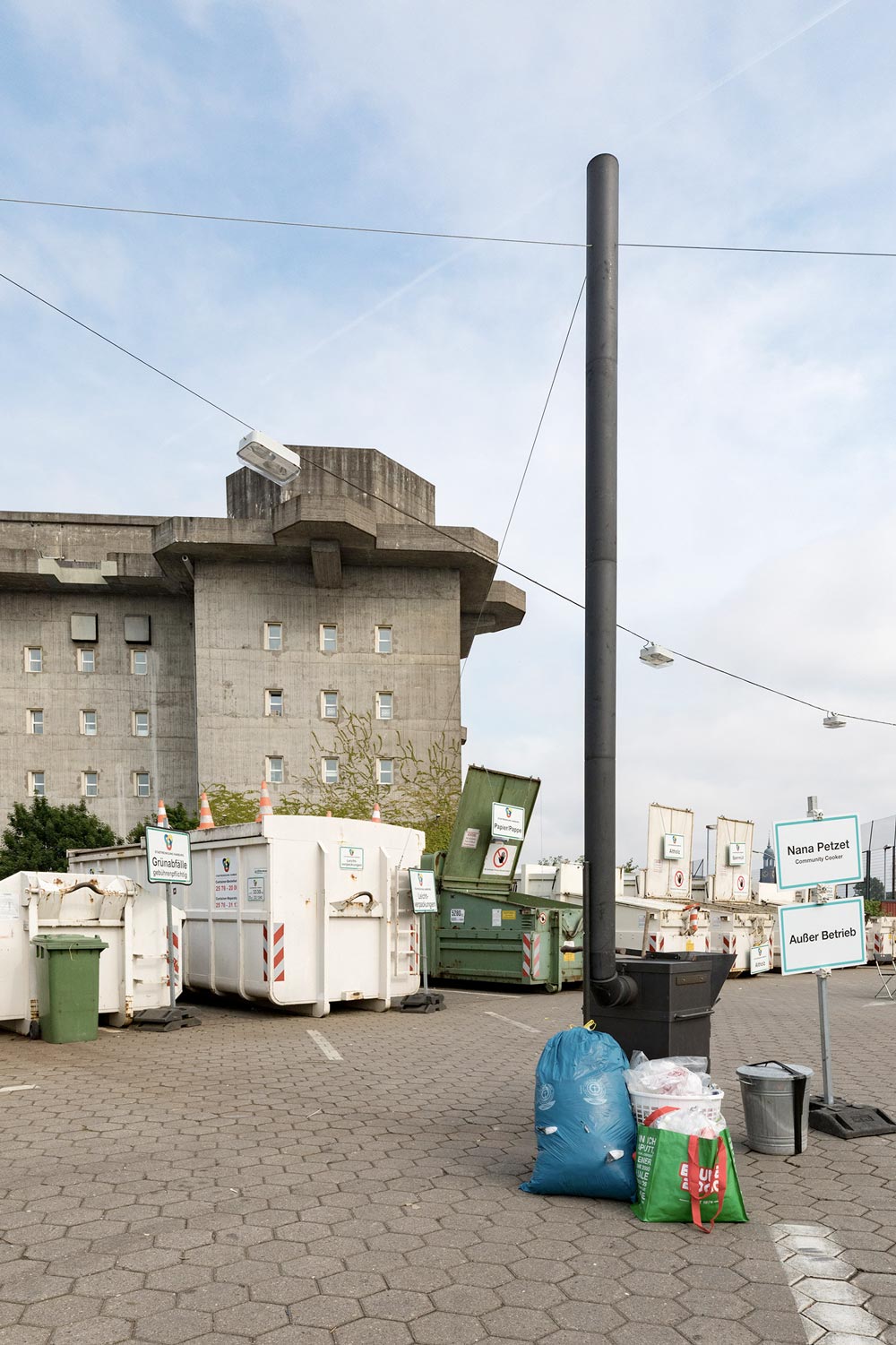 11 Recyclinghof Feldstrasse, Das Müllprojekt. Während des Festivals war es nicht erlaubt, den Brennofen in Betrieb zu nehmen


Abb. 1, 11, Photo: Helge Mundt
Abb. 2-10, Photo: Till Krause