"Paralyzed by the Recycling Paradise"
An artistic exploration of waste recycling in Addis Ababa
27 May - 6 June 2011 and 27 April - 9 May 2012
As an artist participating in the exhibition examples to follow!, introducing international positions on the nexus between art and ecology in Addis Ababa in May 2012, Nana Petzet was offered the opportunity by the Goethe-Institut and the Heinrich-Böll-Stiftung to conduct a field study on the handling of used sales packaging in one of the world's poorest countries. In collaboration with Ethiopian artists Helen Zeru and Tesfahun Kibro, she documented the recycling section of the "Mercato", a huge market in the centre of the city. Nana Petzet compiled a collection of fifty recycling objects and inquired about provenance, date of manufacture and function for each of the items she obtained. Sales packaging is transformed into hand-made household items, which are highly valued by a large number of consumers and give us a good idea of day-to-day life in Addis Ababa: from cooking on a fire pit made from tin cans to washing clothes in the sawn-off bottom of an oil canister.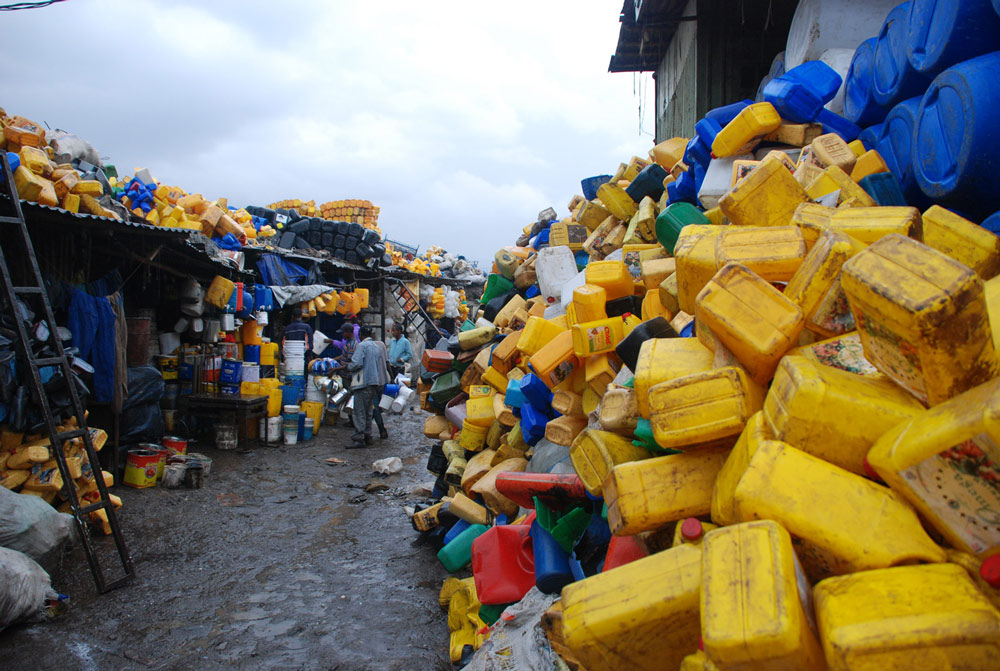 1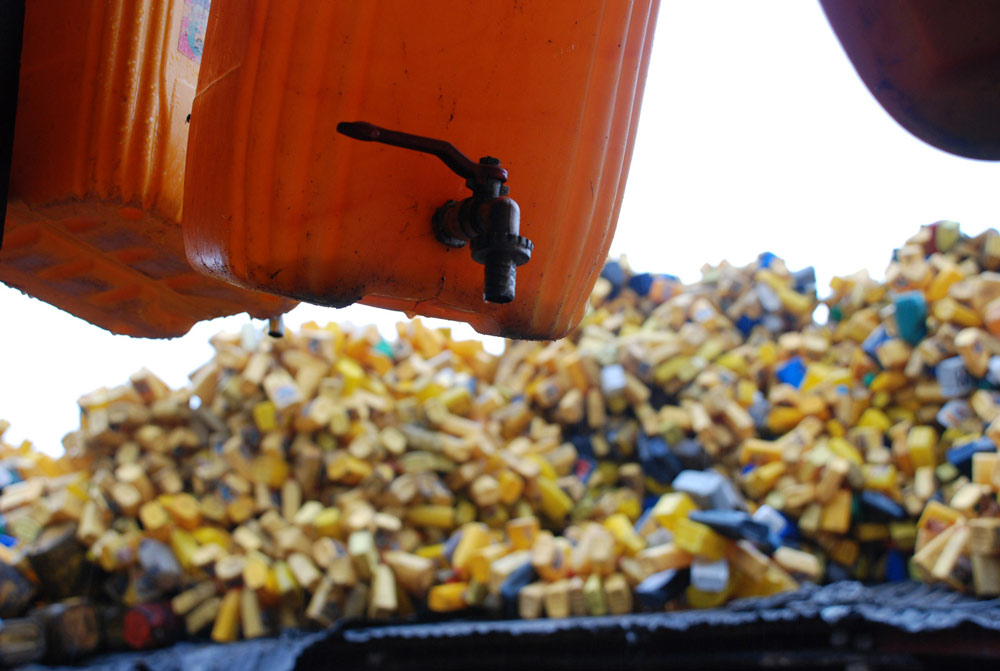 2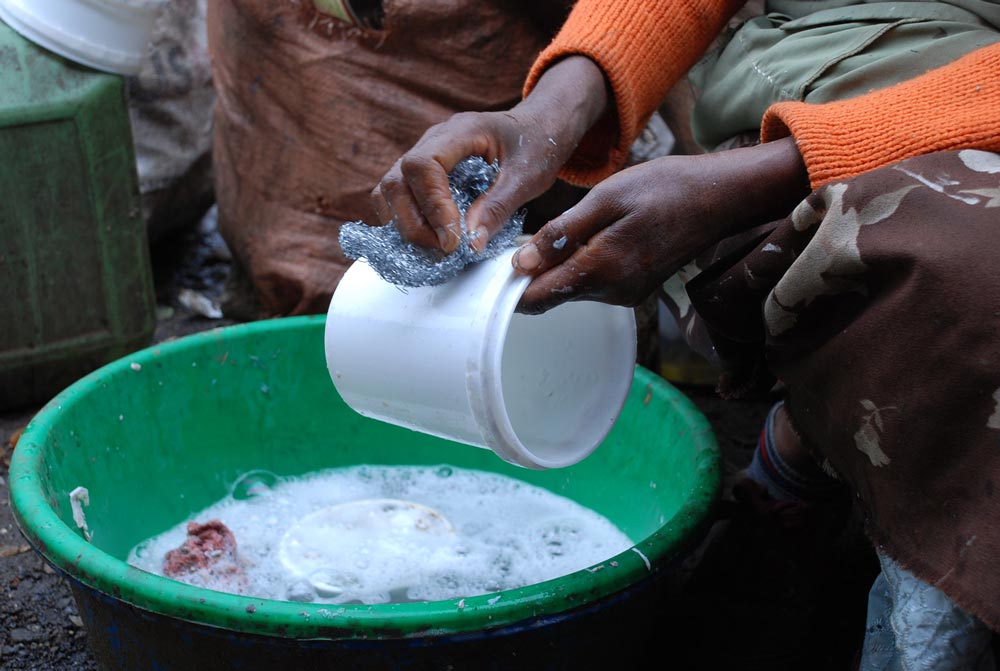 3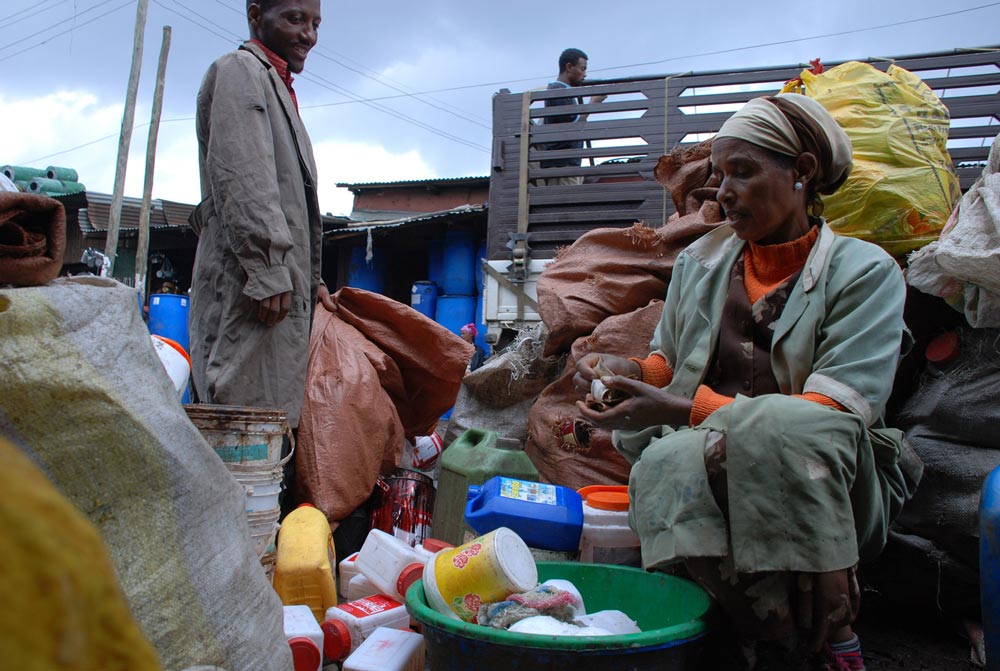 4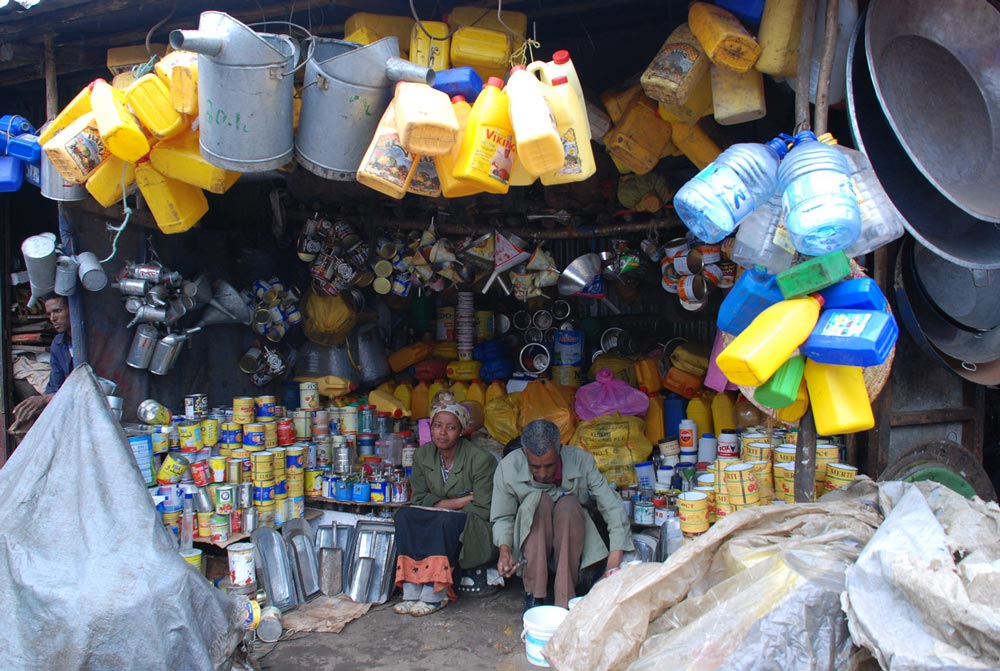 5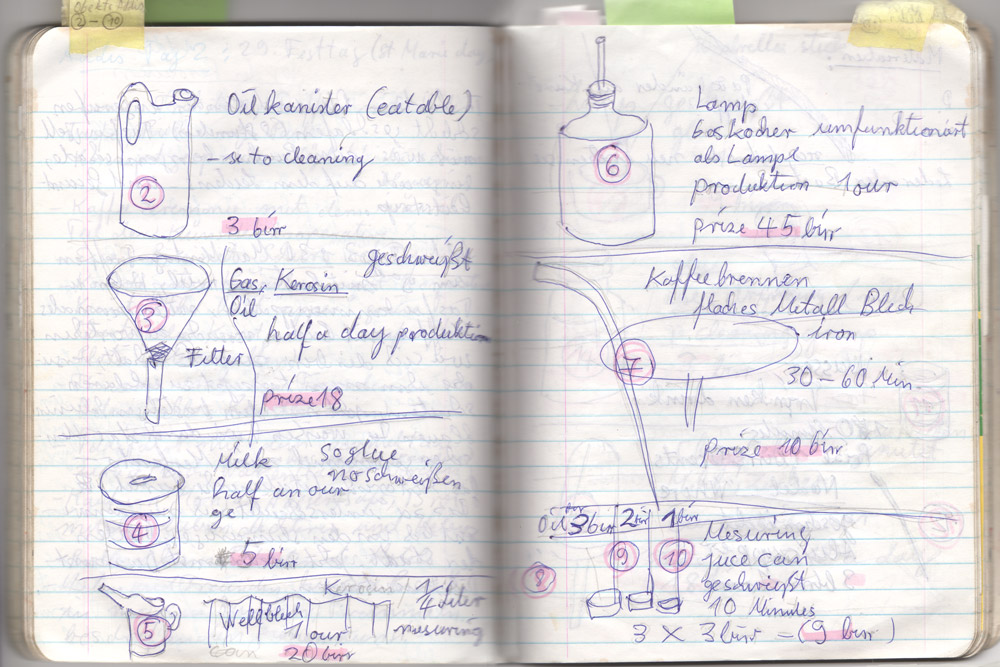 6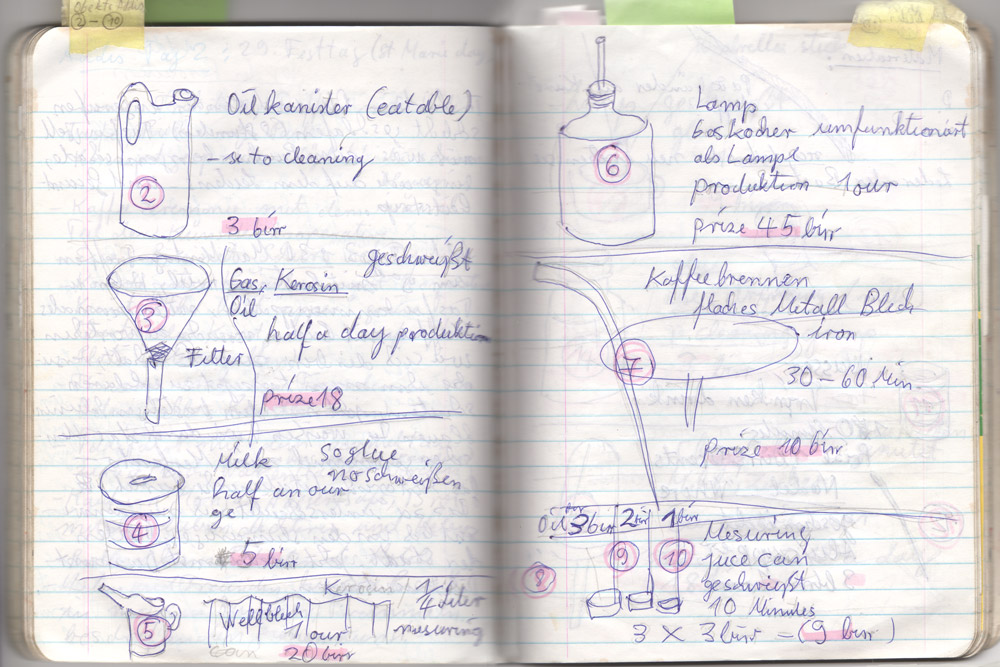 7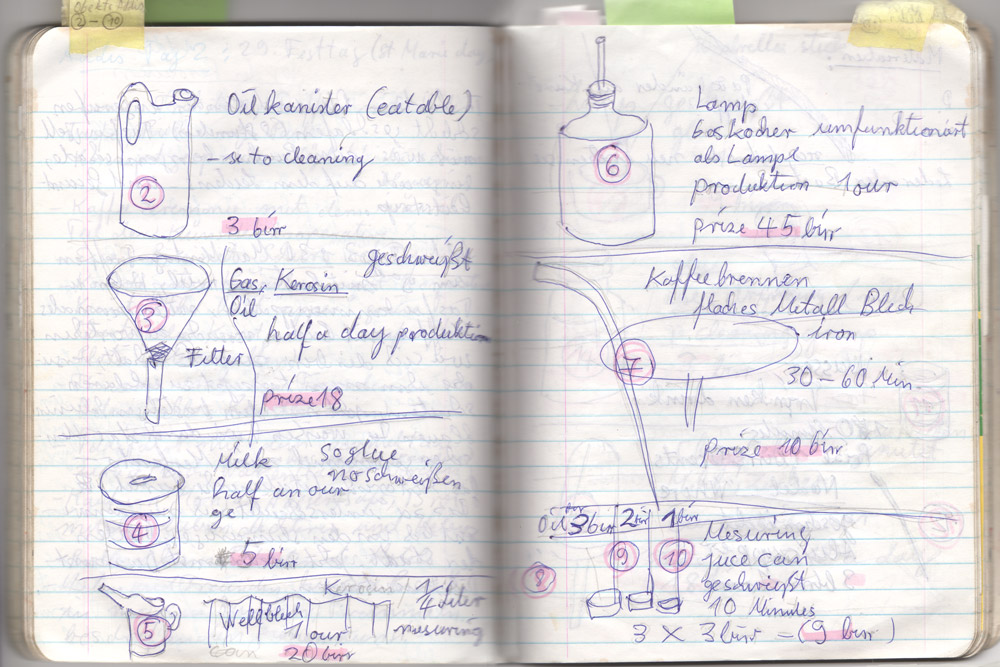 8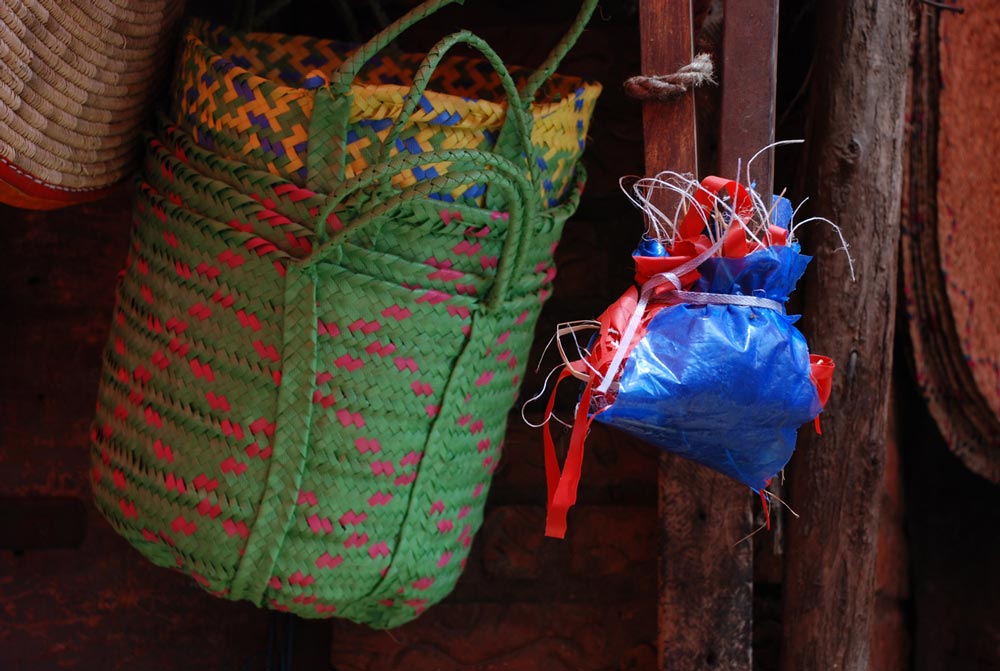 9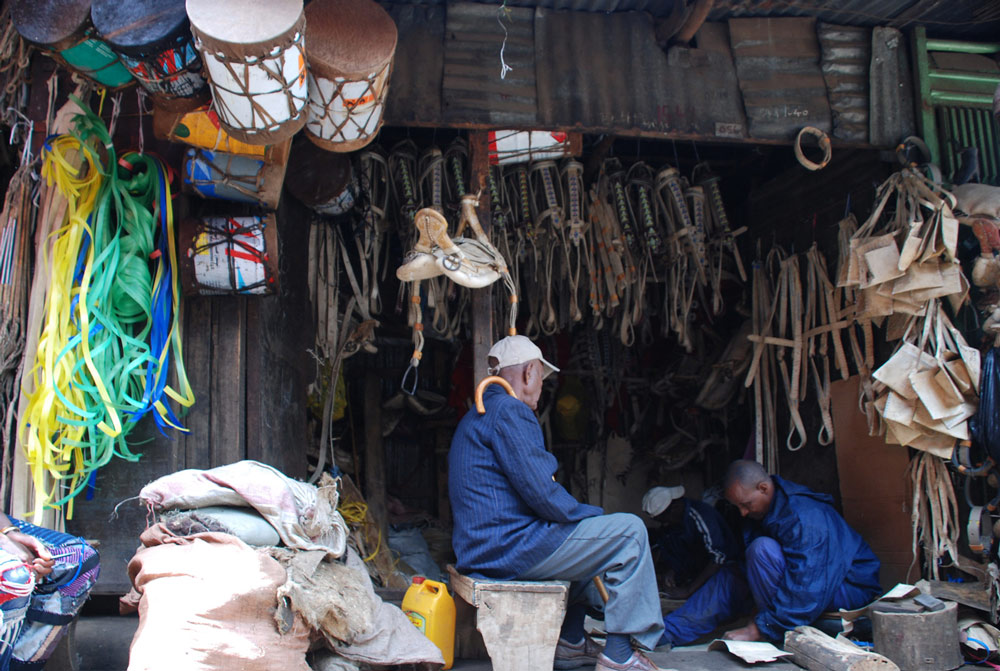 10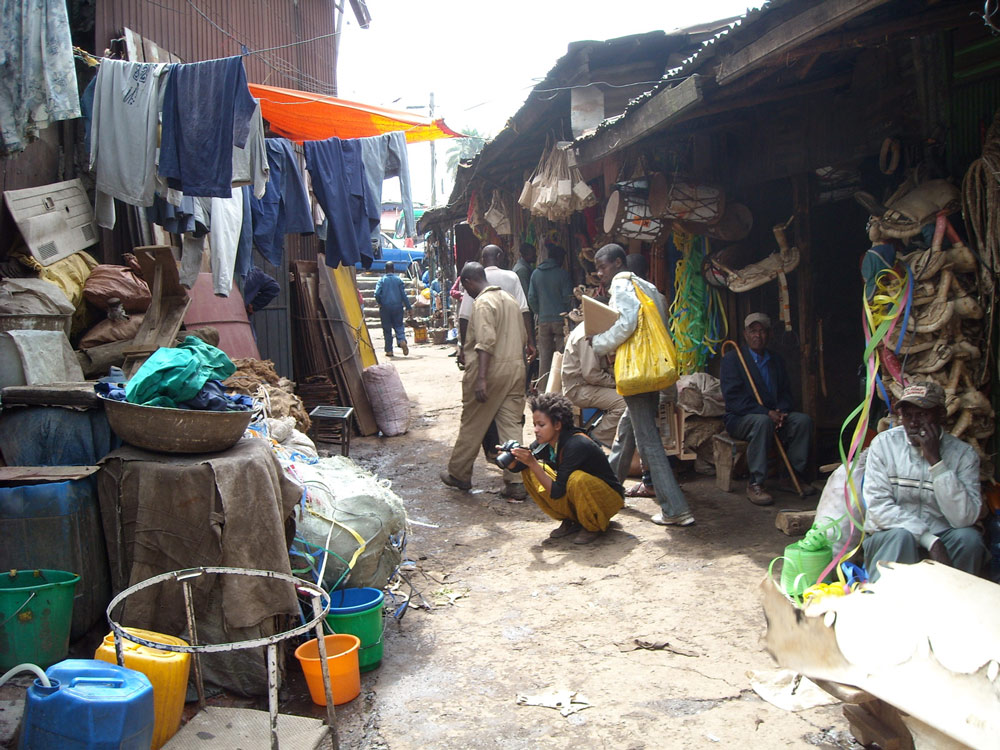 11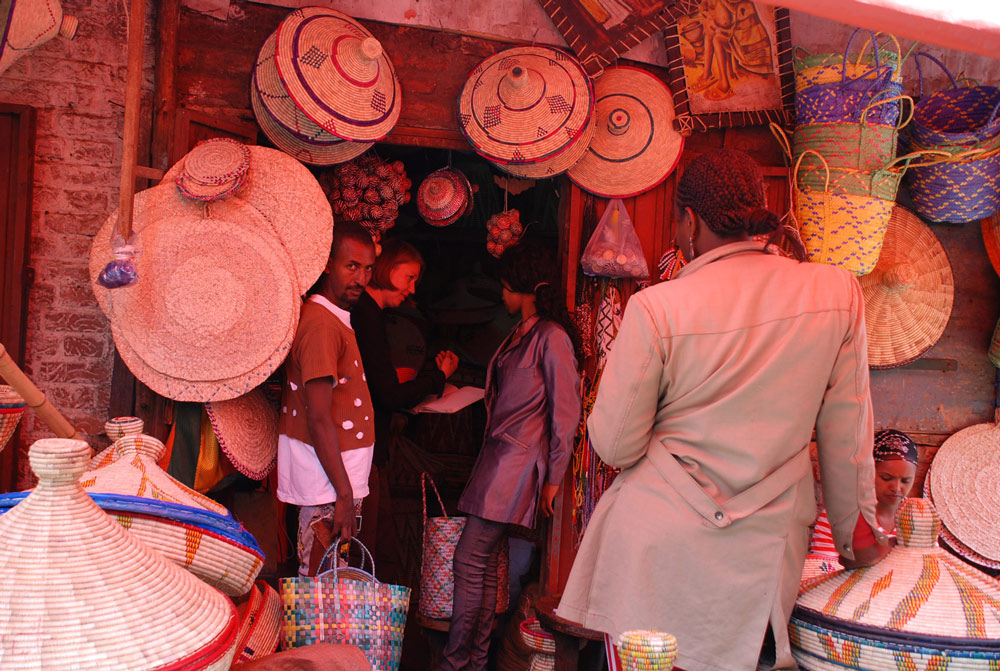 12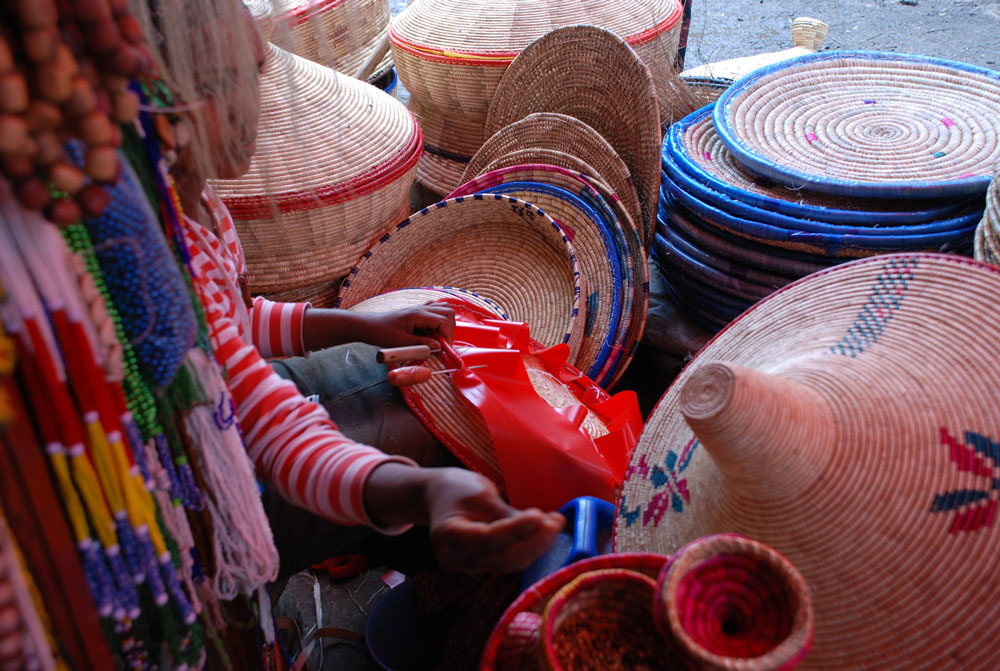 13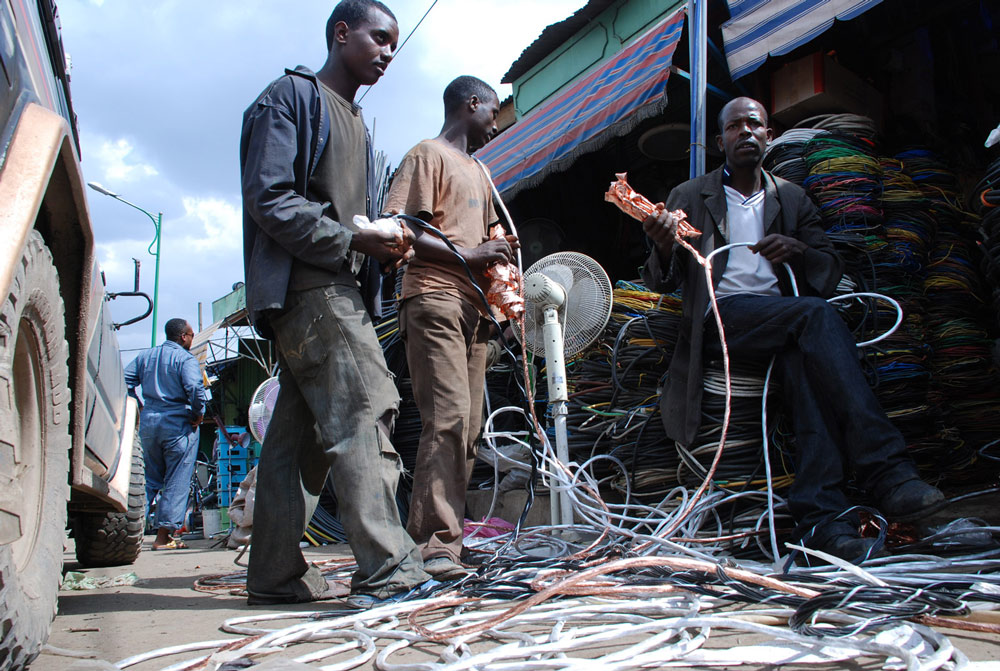 14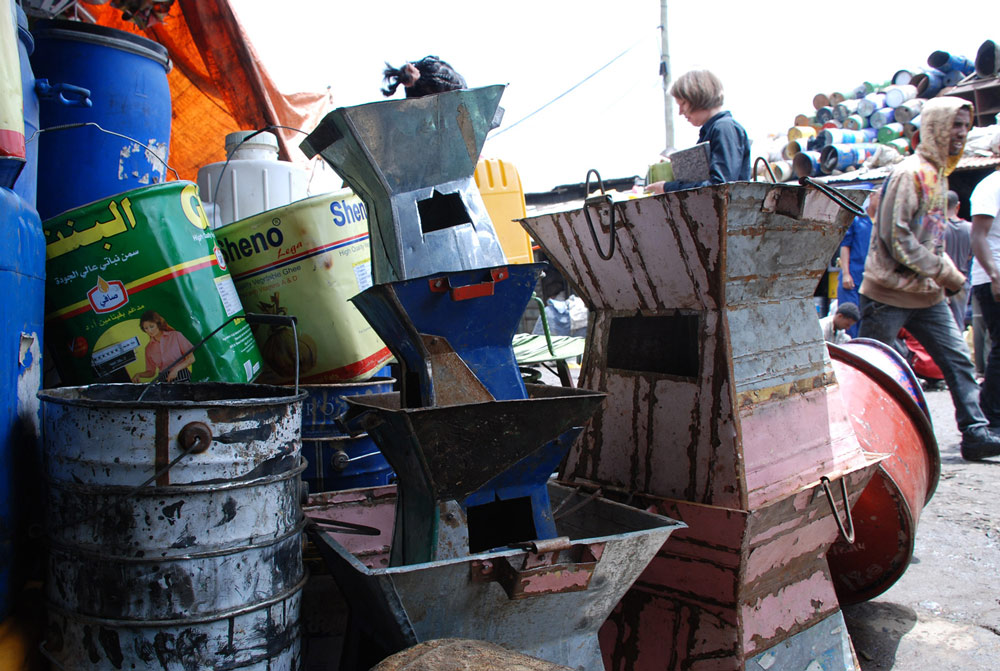 15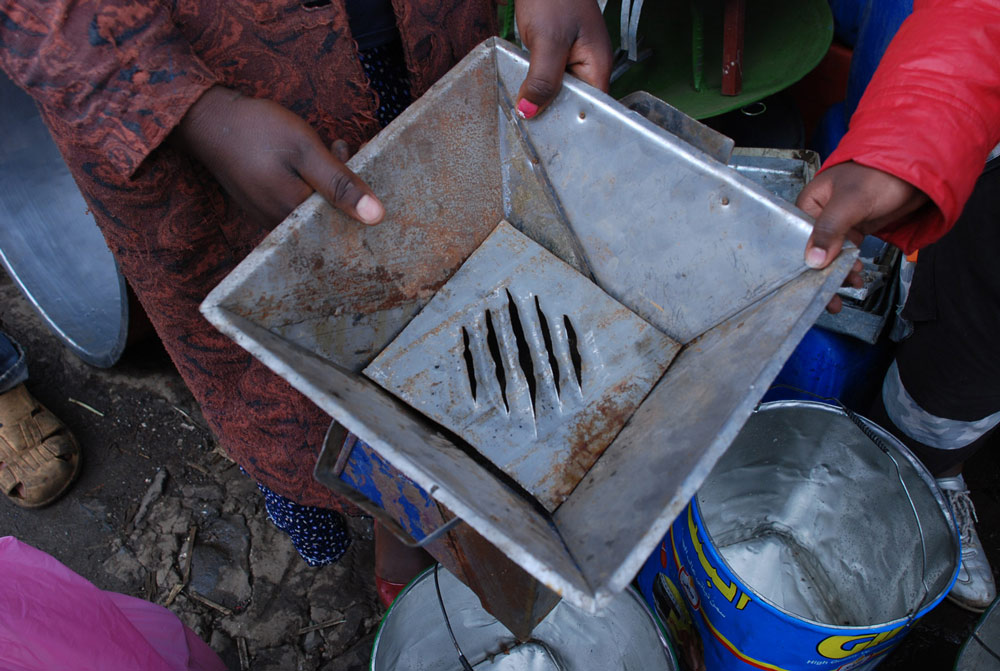 16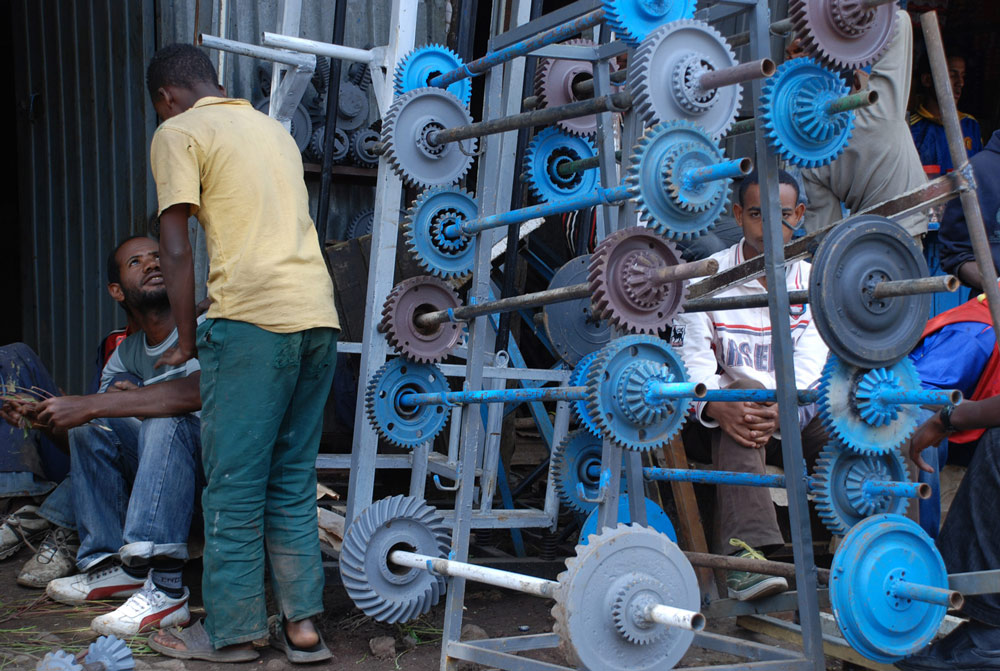 17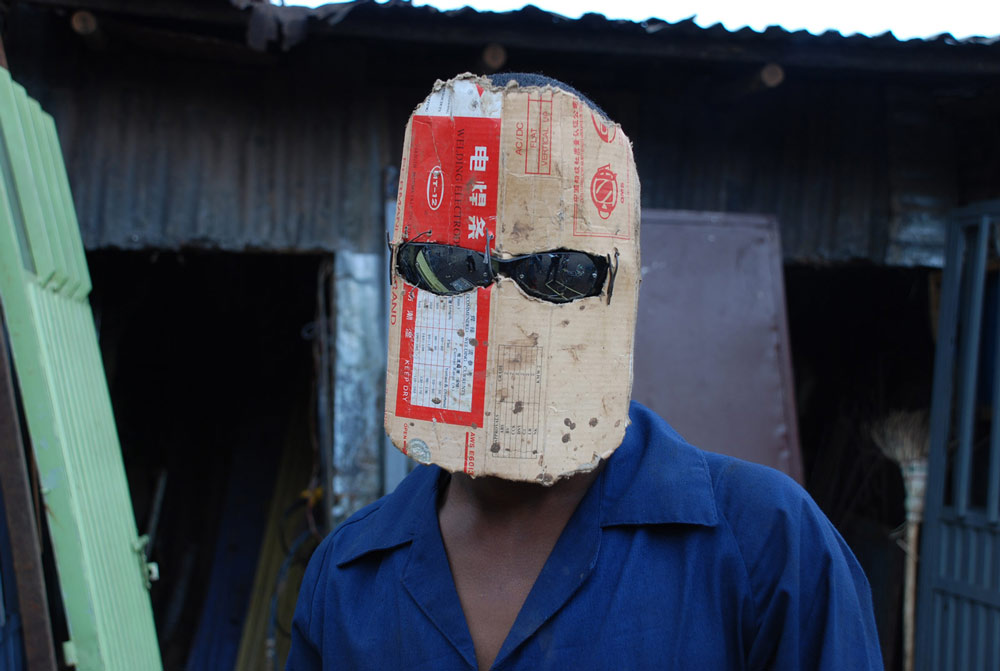 18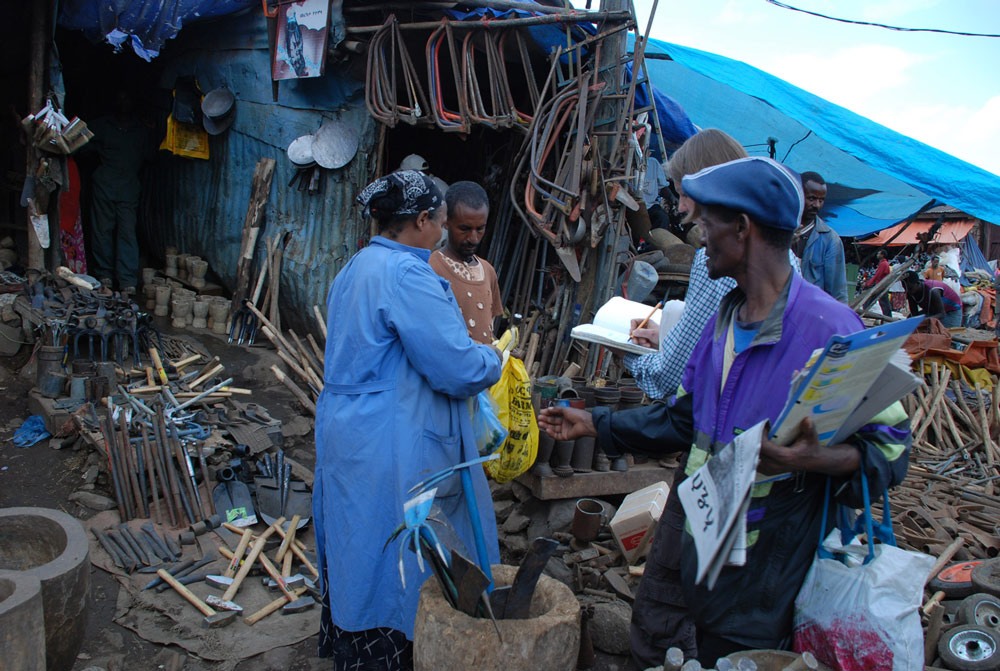 19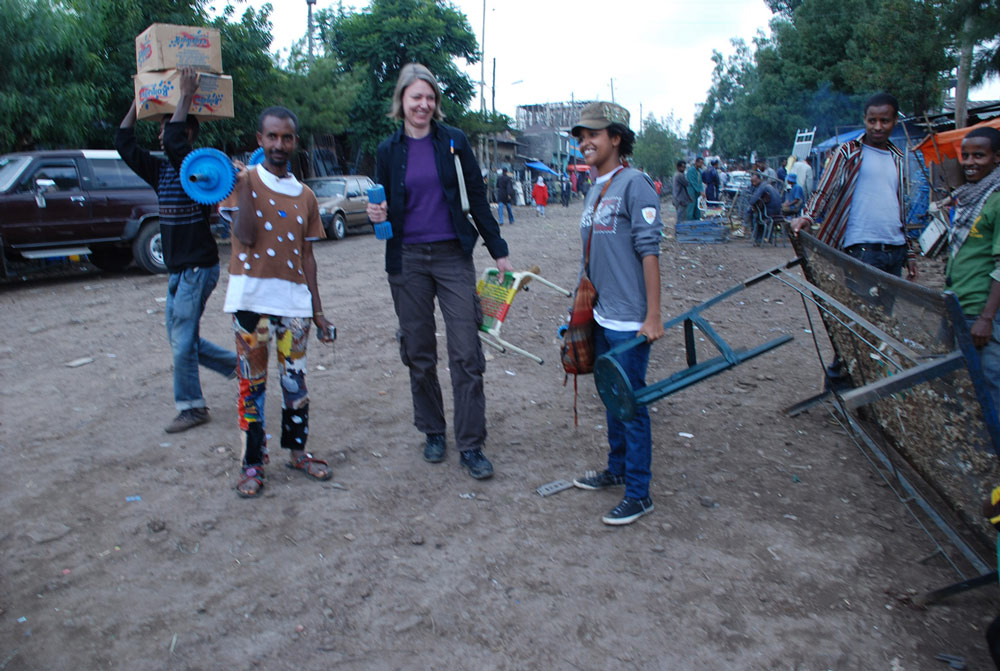 20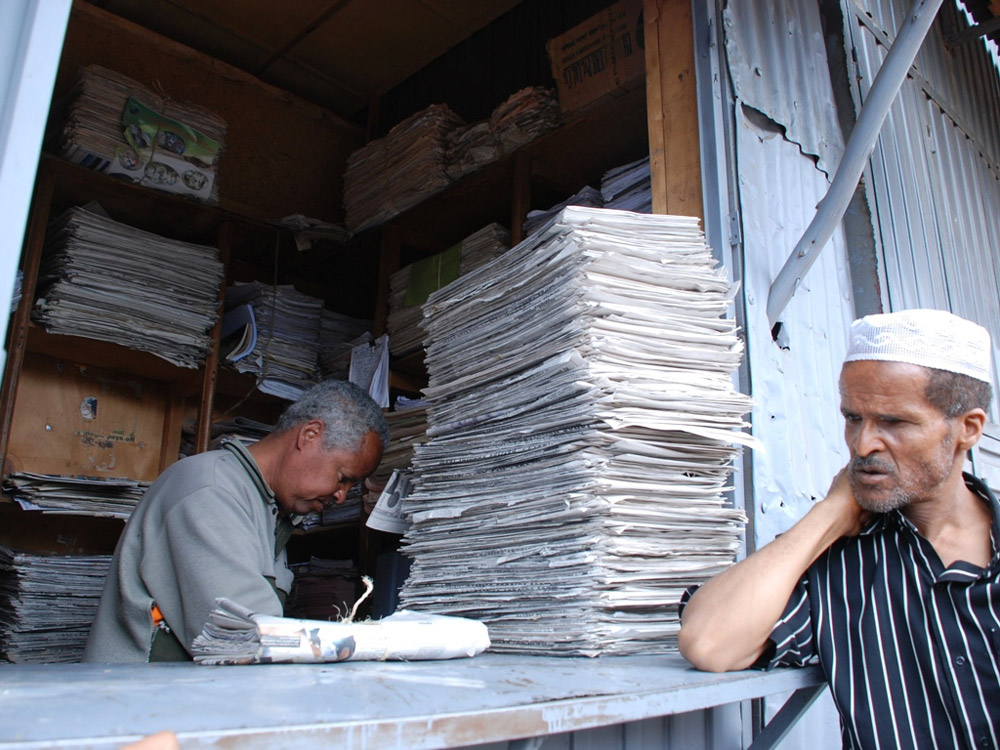 21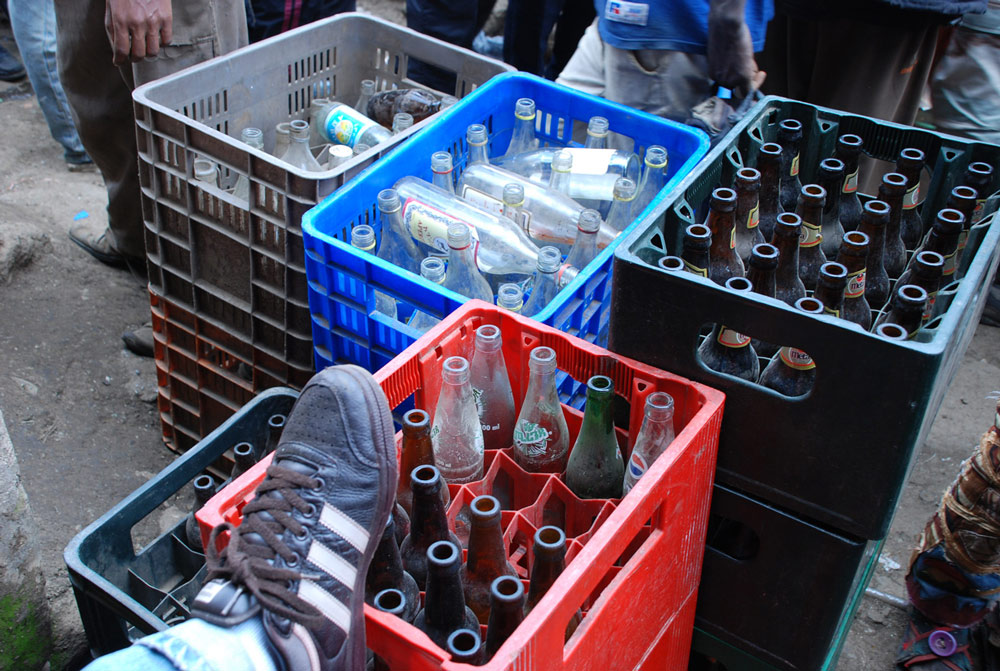 22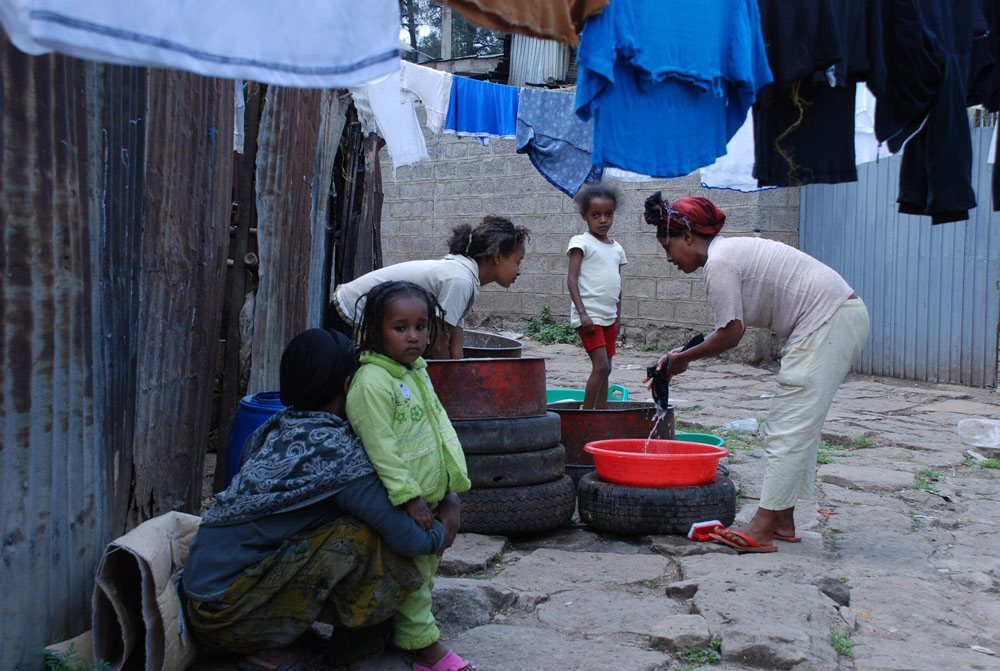 23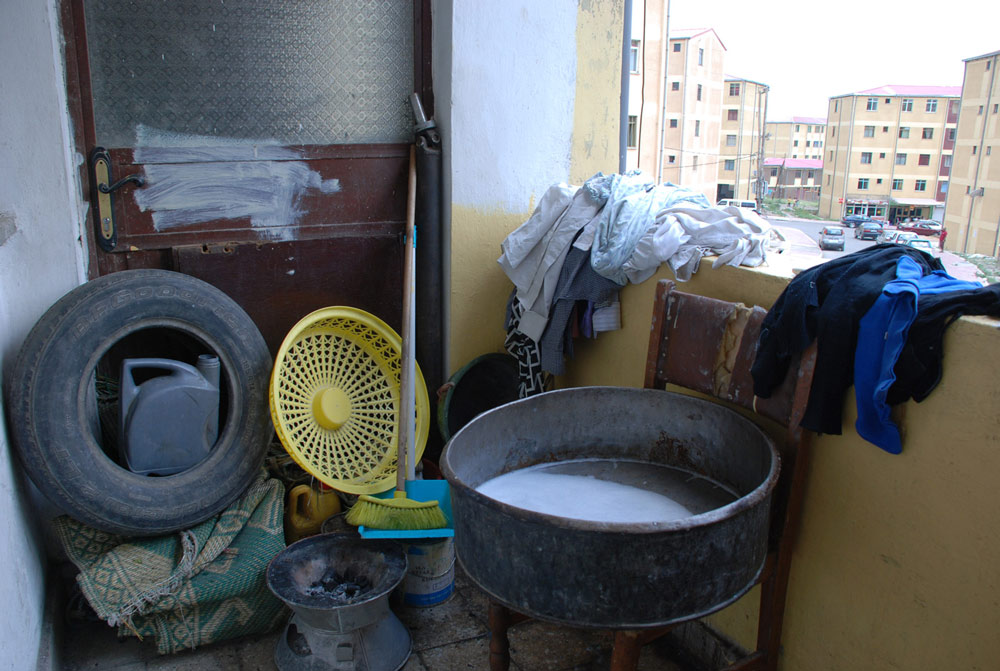 24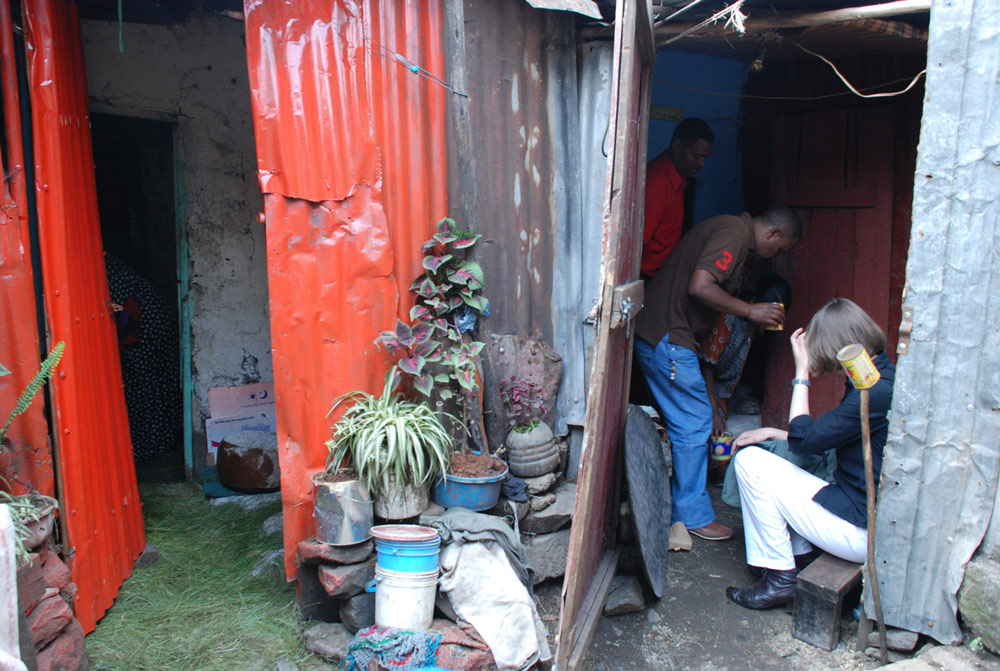 25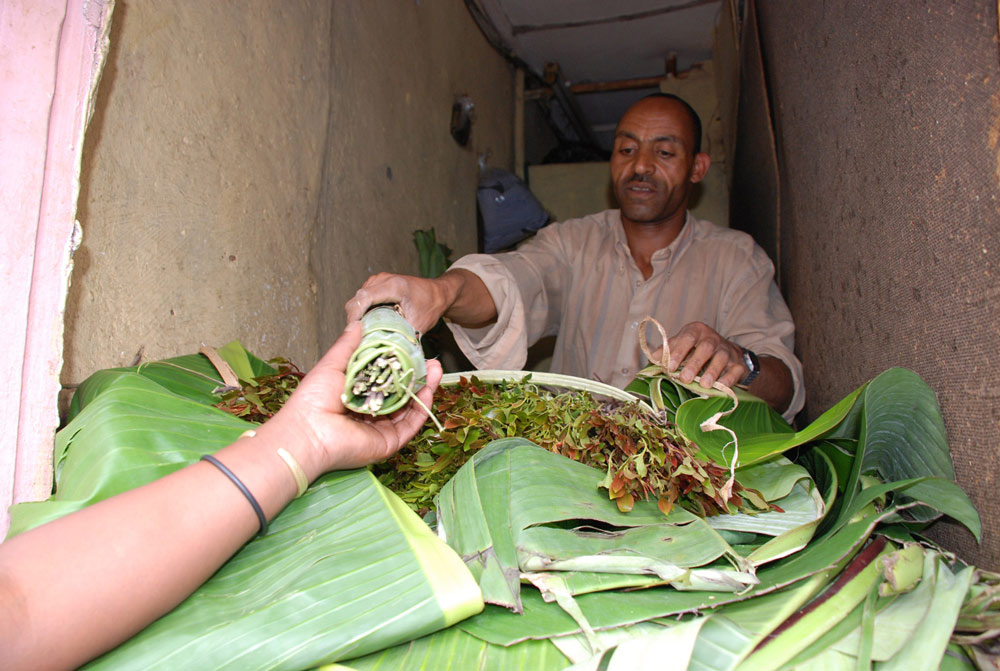 26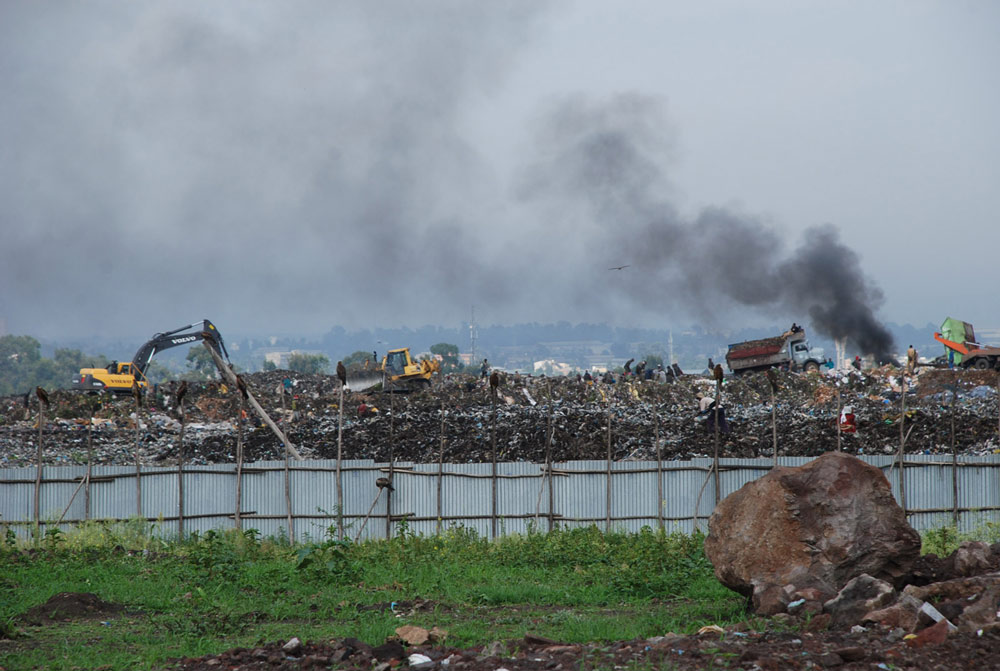 27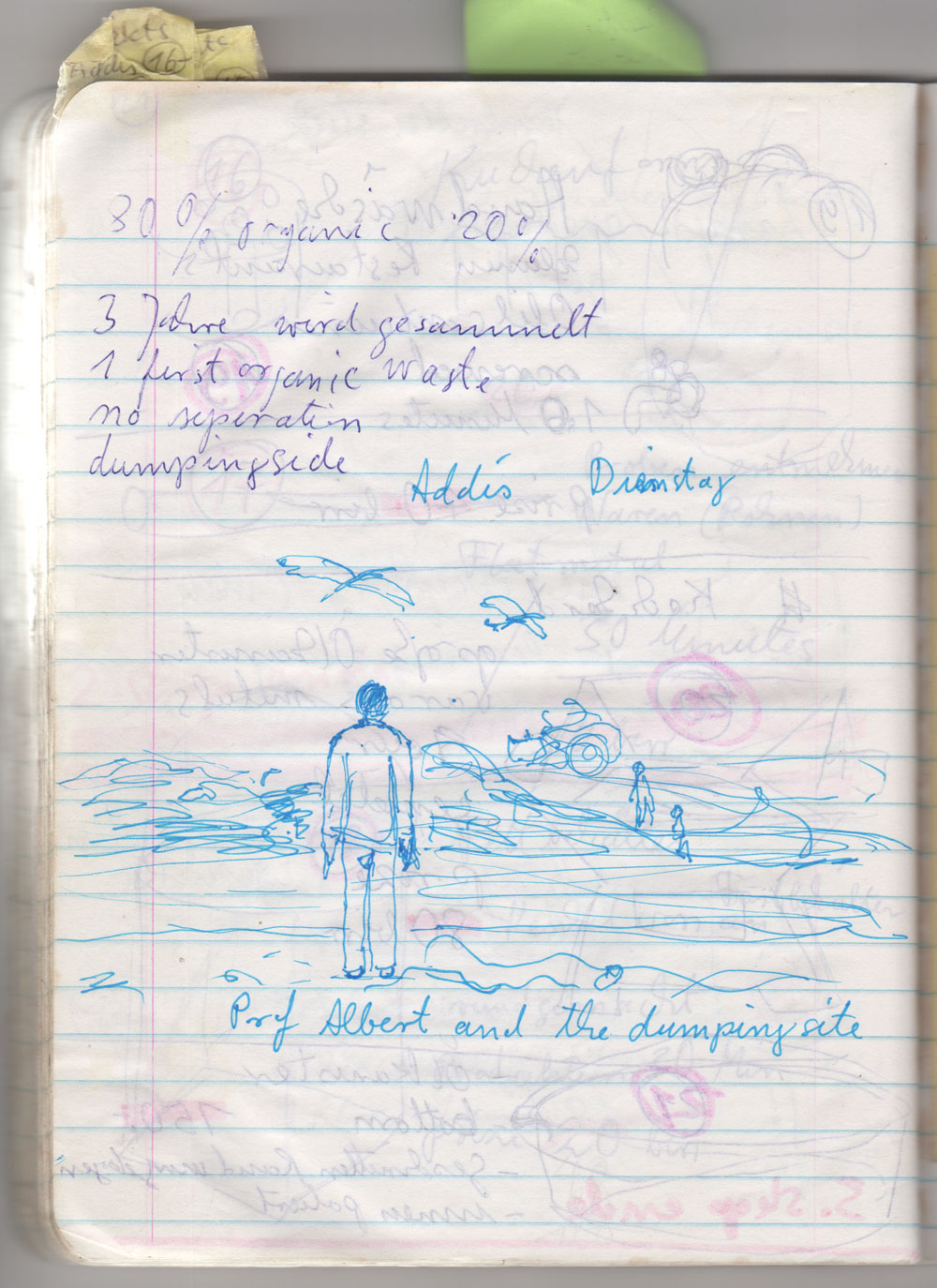 28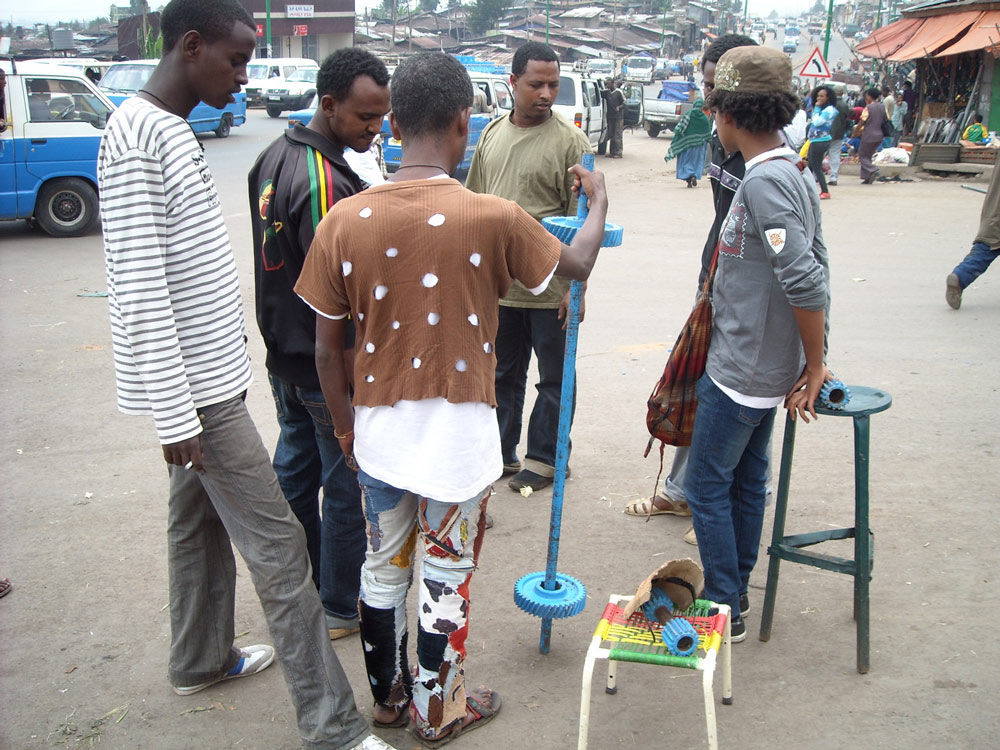 29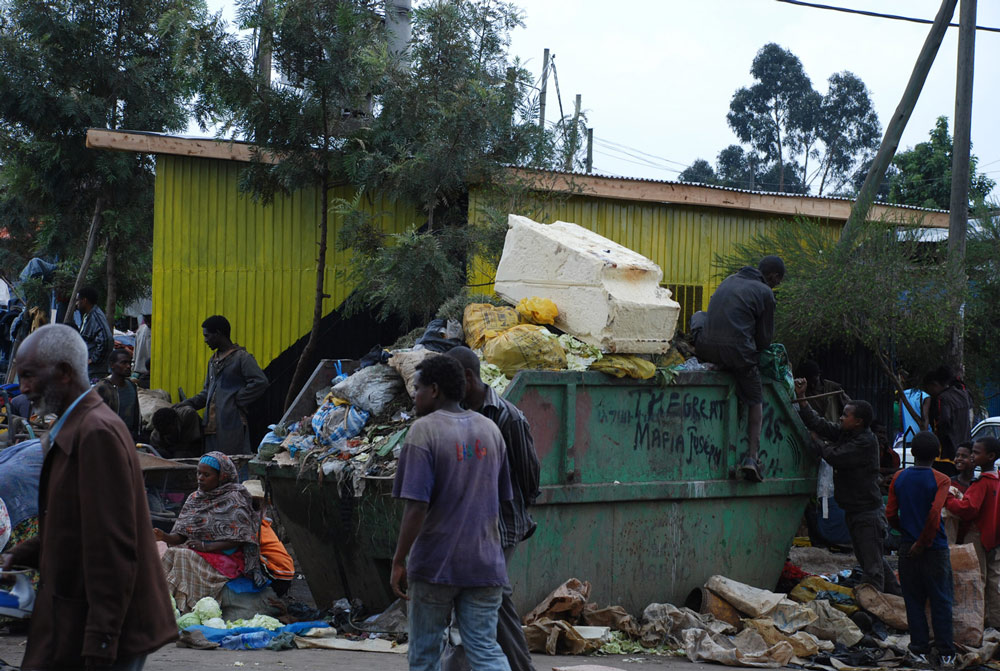 30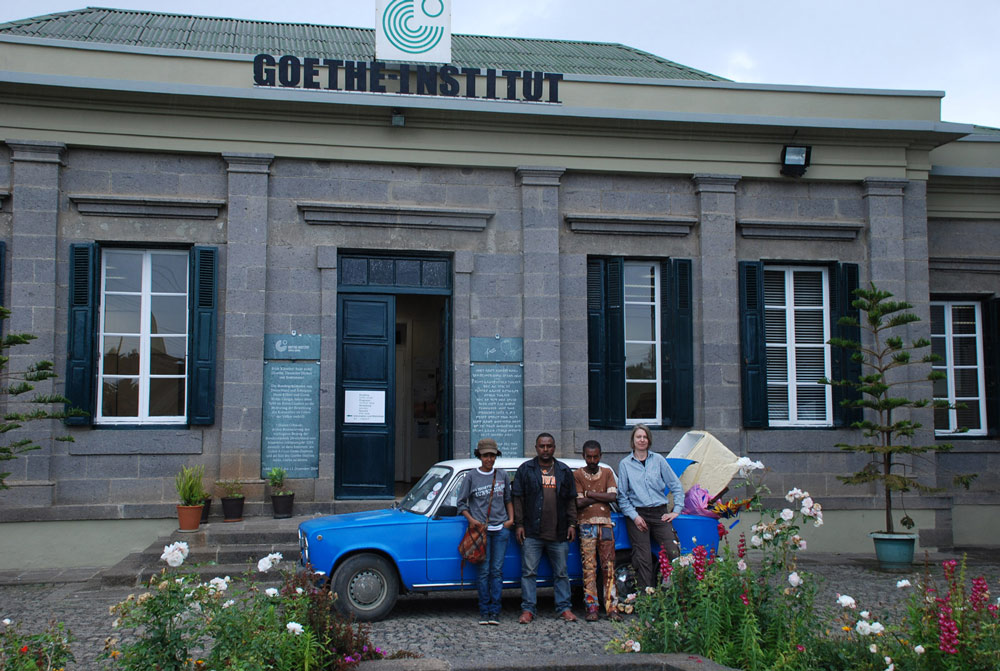 31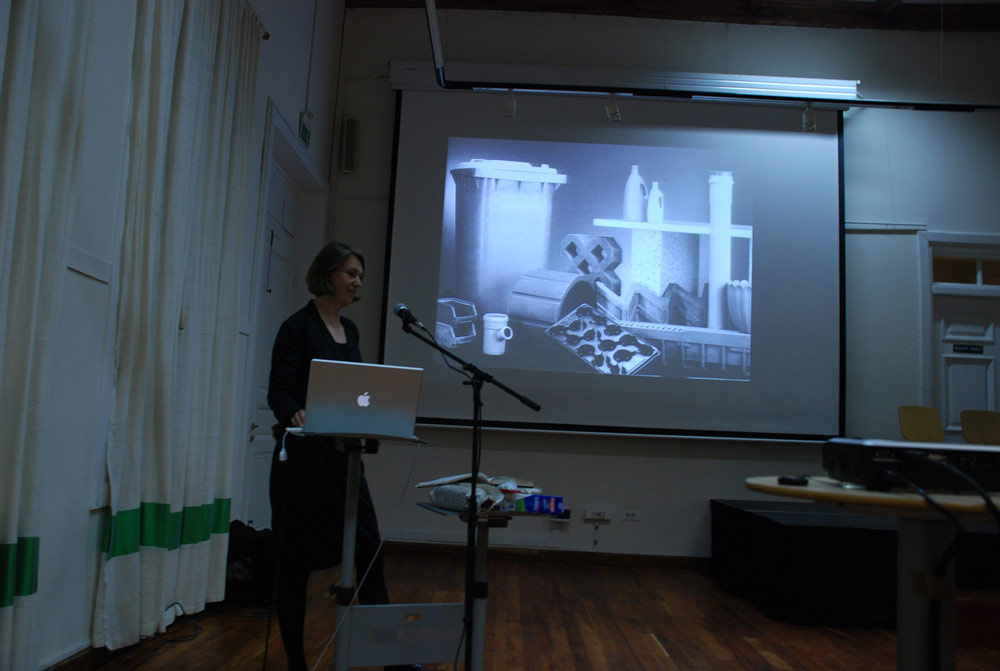 32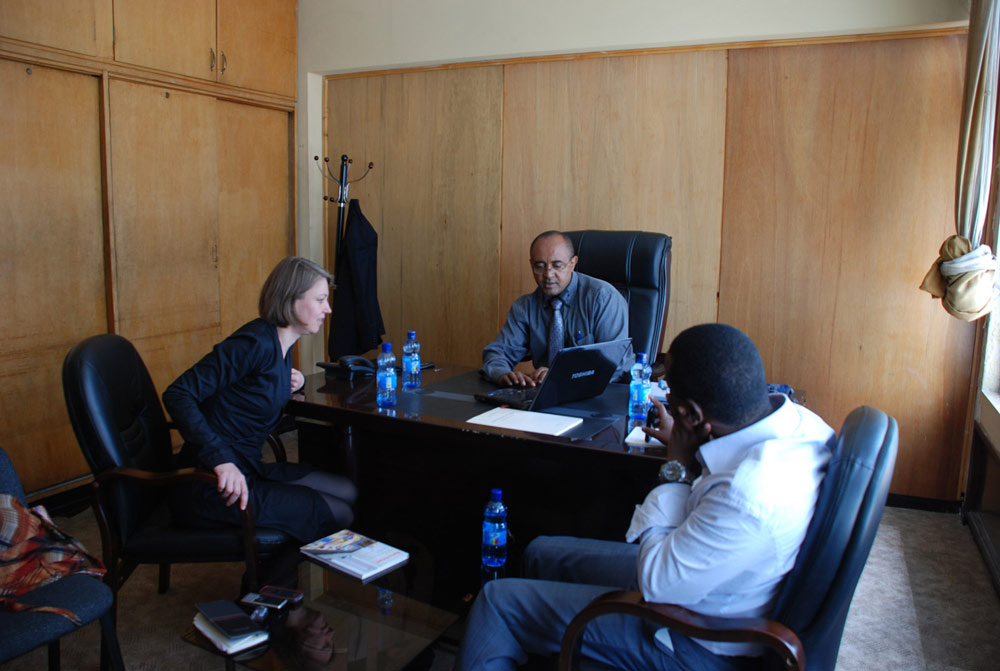 33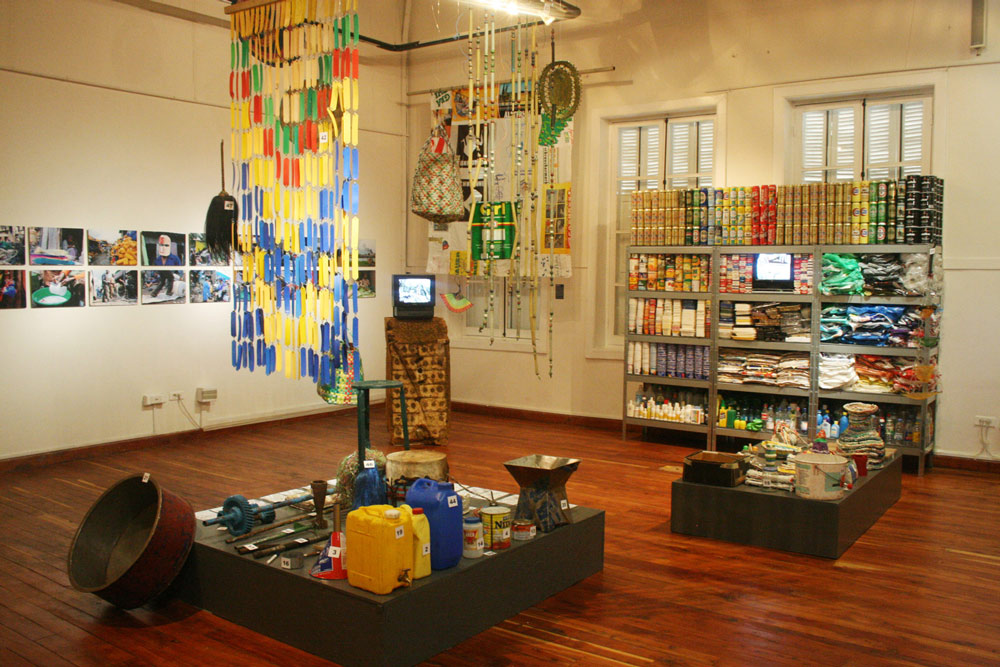 34 Comparison of the recycled objects collected on site with the art objects of the SBF System, Goethe-Institut Addis Ababa

Ill. 1-27, 28-33, photos: Helen Zeru
Ill. 34, photo: Marc Aldinger