Aunt Erika...
...or the exemplary preservation will of former generations in dealing with objects of everyday use
In August 1999 the collection of repurposed and repaired utilitarian objects has been extended by a substantial department. The objects were left behind by Nana Petzet's great aunt Erika and great uncle Hermann who, at the age of 90 and 94, both died in 1998. The Duprés had lived in a remote house in the Austrian Alps since 1950. Nana Petzet's great aunt, who most likely had repaired the majority of the objects, belonged to the generation who had lived through the hardship of two world wars and, particularly in the aftermath of war, had to deal with serious shortages in certain areas of life. The objects resulting from this experience are testimony to a dying culture in western Europe of conserving reusable materials with respect to everyday consumer goods. They have since been exhibited in various international exhibitions on the subject, such as 2000 "Models of Resistance" in Overgaden, Institute of Contemporary Art, Copenhagen and 2004 in the exhibition "Flickgut" at the Gewerbemuseum Winterthur.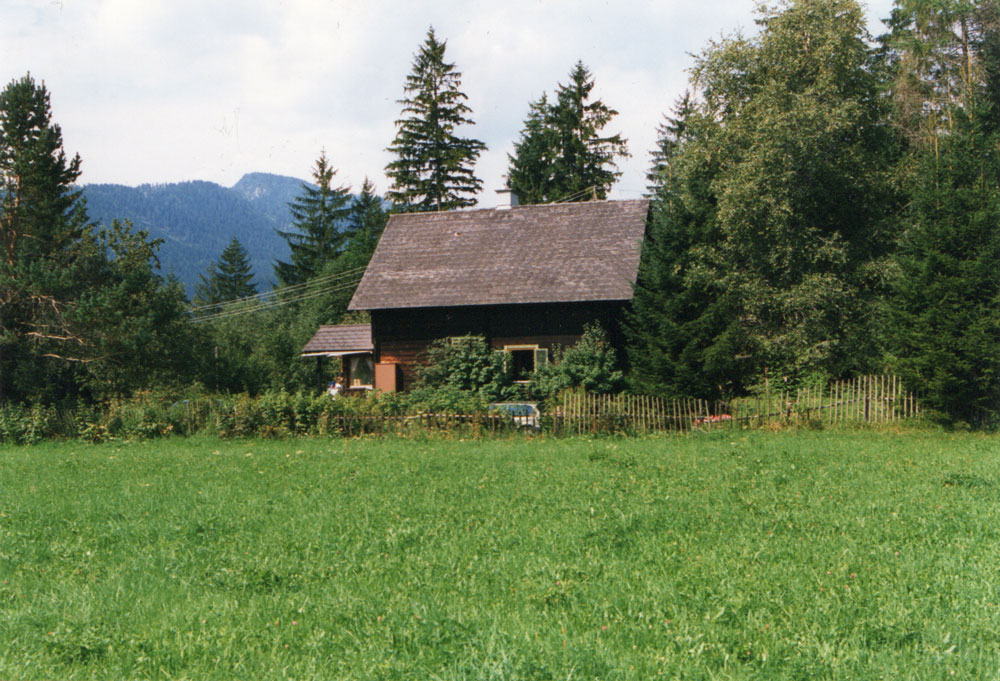 1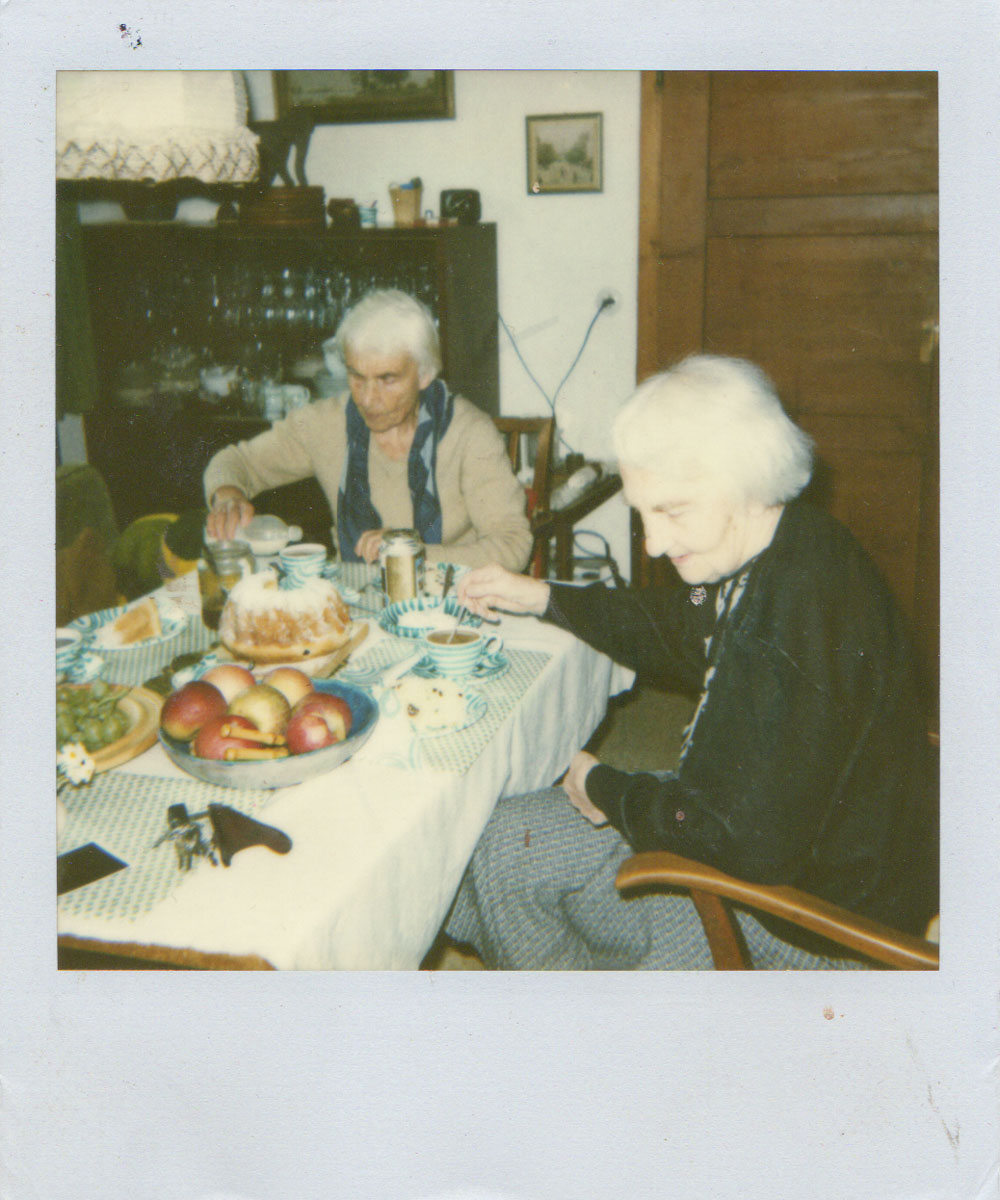 2 Foto aus dem Nachlaß von Erika und Hermann Dupré. Erika Dupré trinkt Kaffee mit ihrer Schwester Traudel,
Foto ca. 1978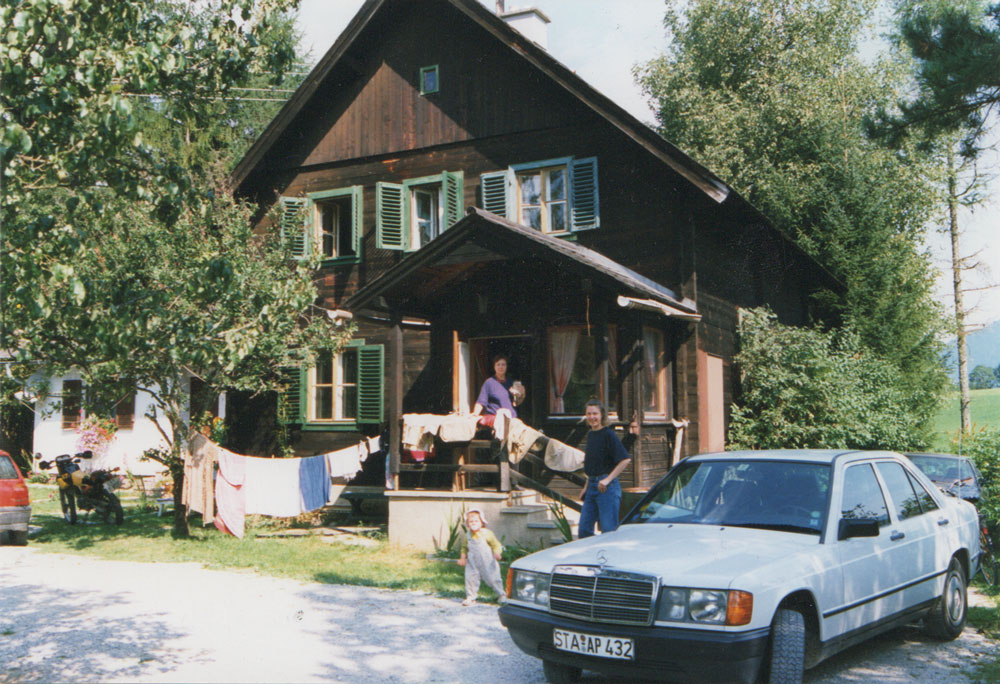 3 Eineinhalb Jahre nachdem Hermann und Erika verstorben sind, kommen die Erben und übernehmen das Haus Dupré in den Alpen.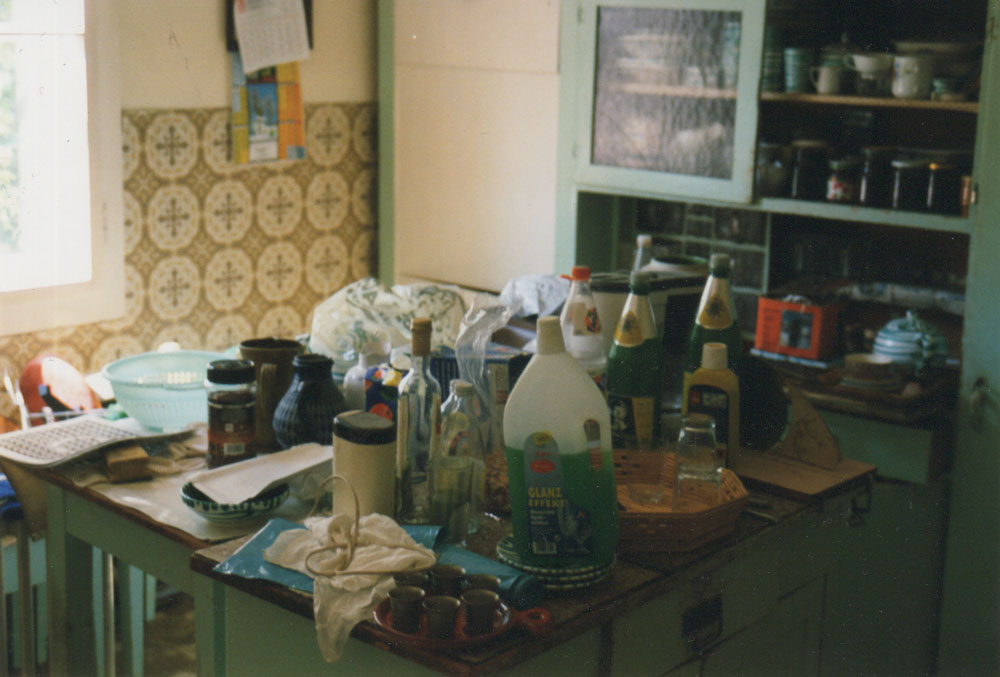 4 Zunächst wird die Küche ausgeräumt und renoviert.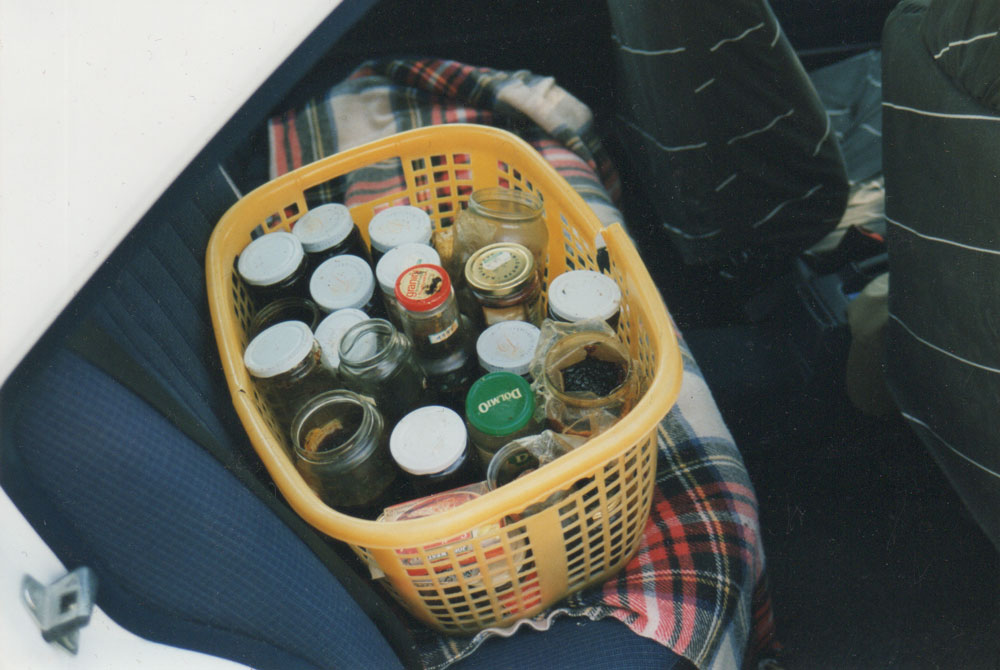 5 Gläser mit Marmelade, die zum Teil 20 Jahre alt ist. Ein Nachbarbauer benutzt sie als Schweinefutter.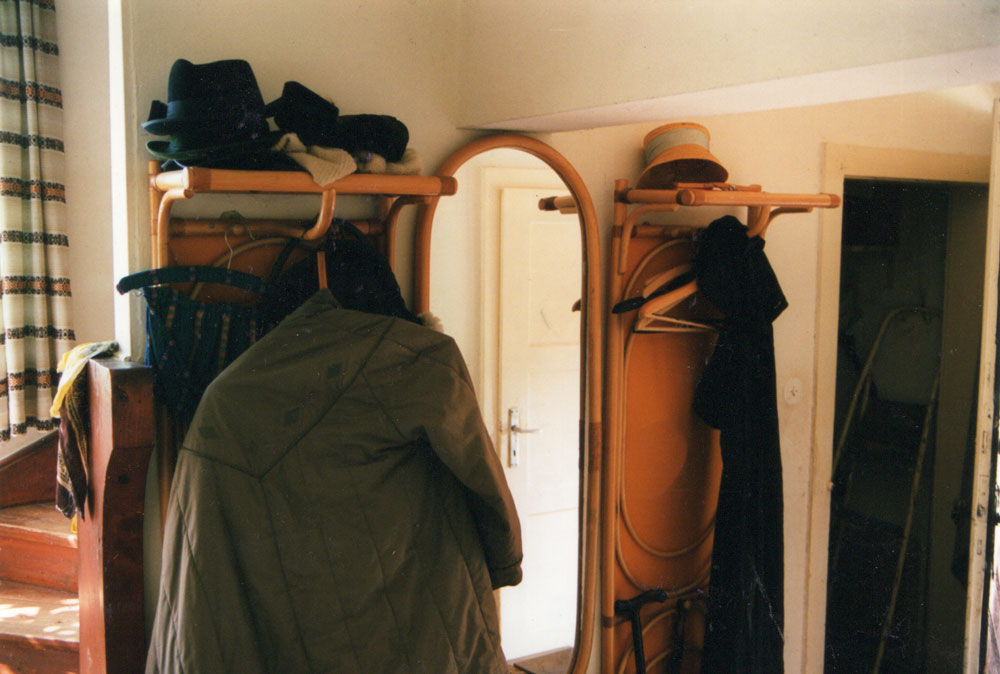 6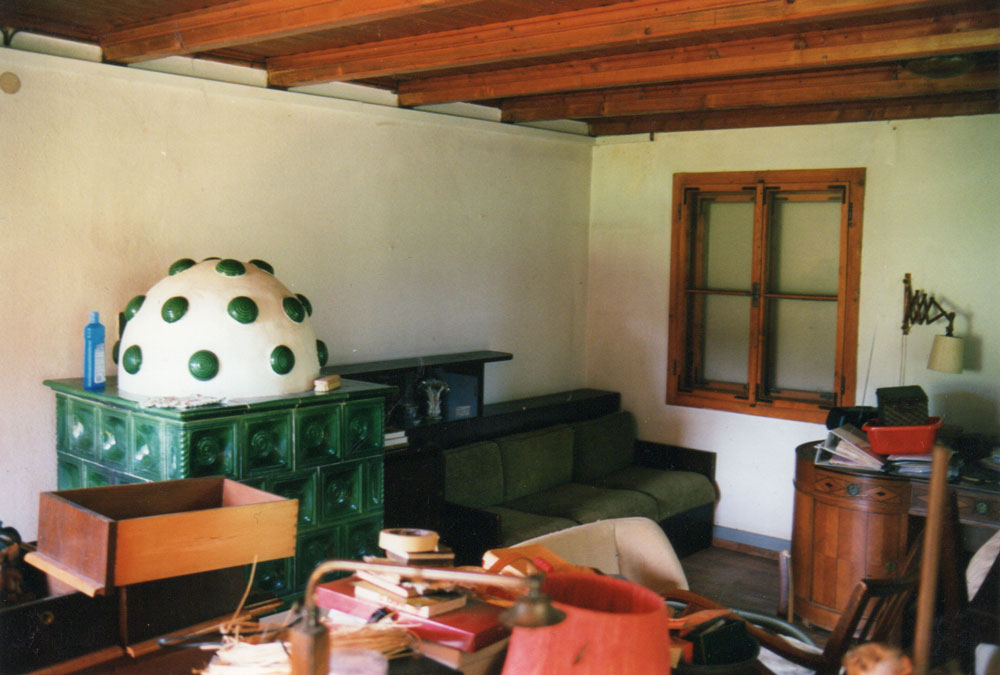 7 Die Existenzberechtigung jedes einzelnen Einrichtungsgegenstands, und sogar das Haus selbst, wird in Frage gestellt.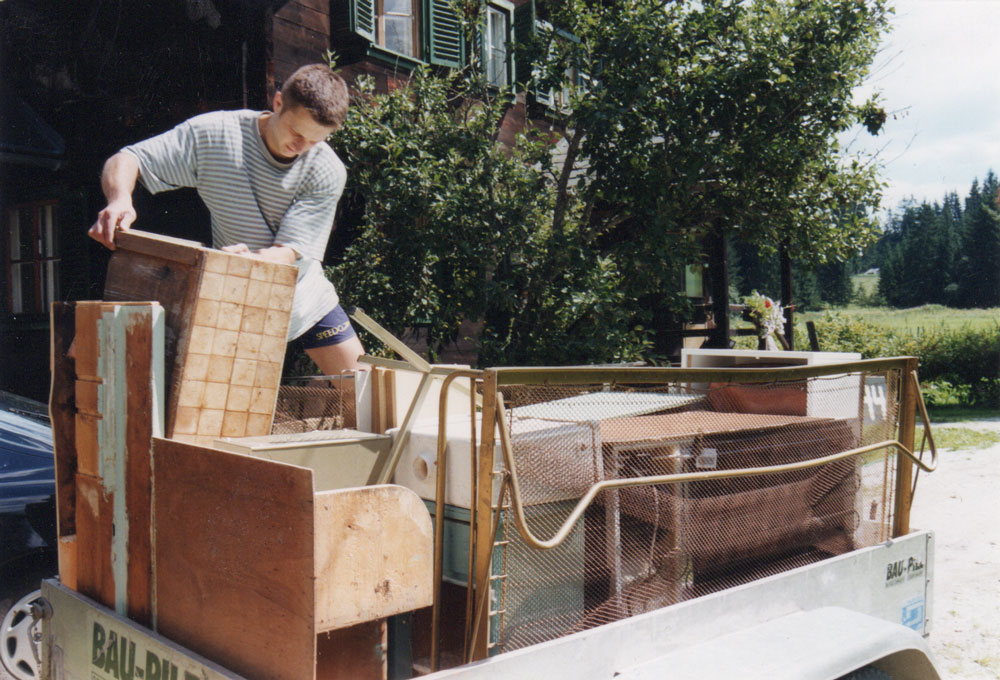 8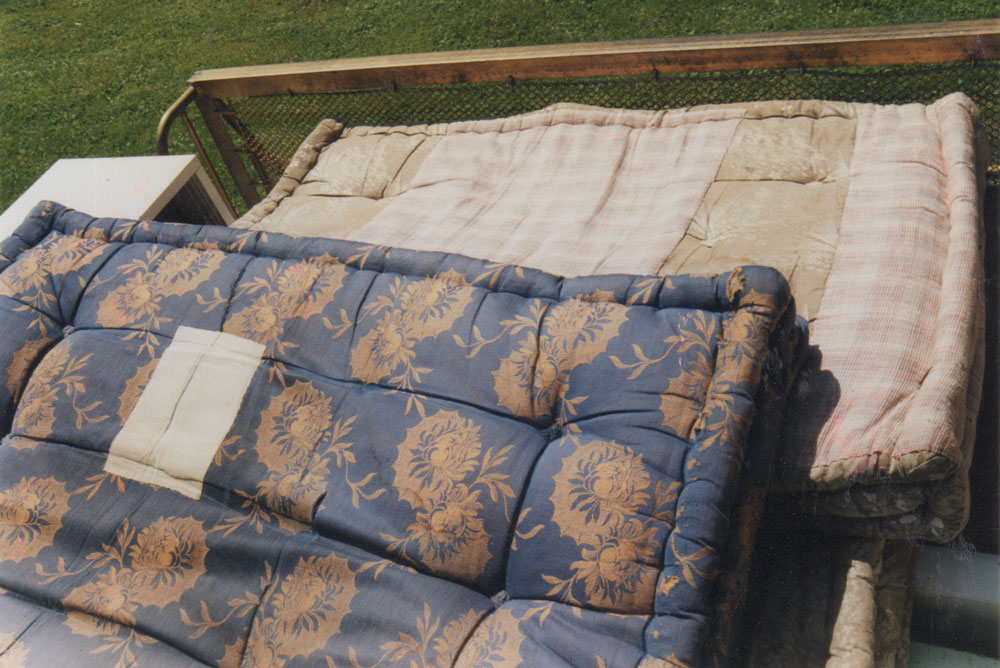 9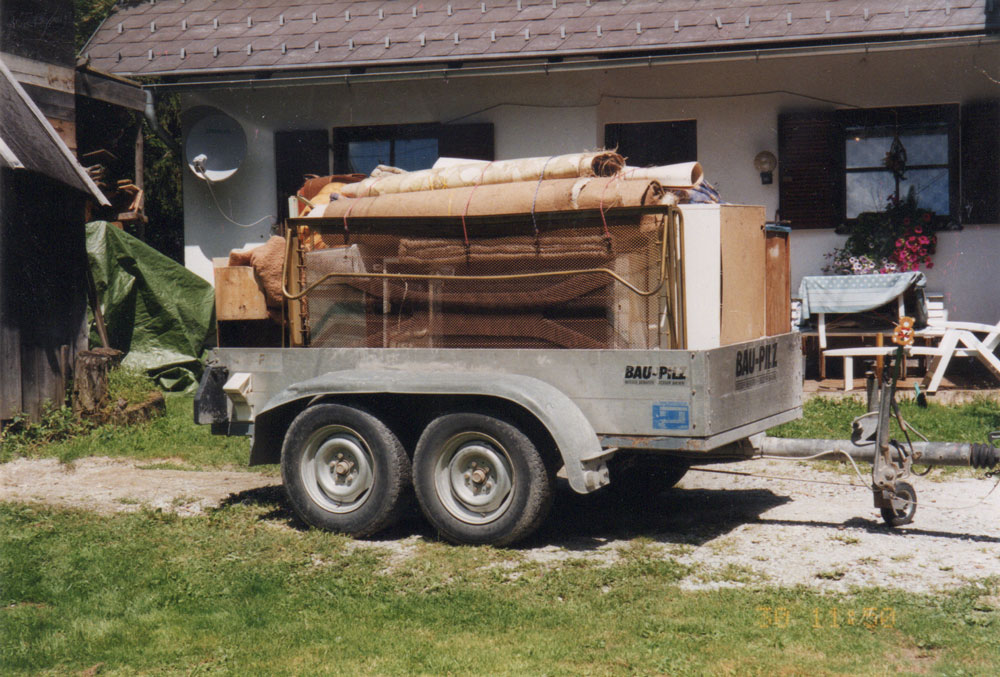 10 Über diese Dinge wurde entschieden, sie werden zum Recyclinghof gebracht.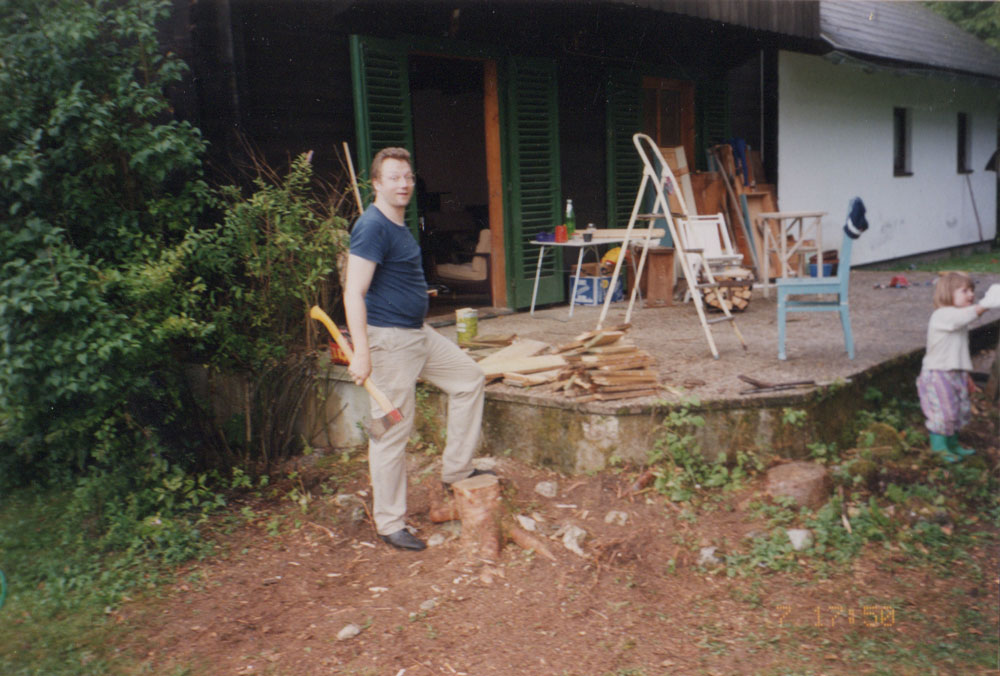 11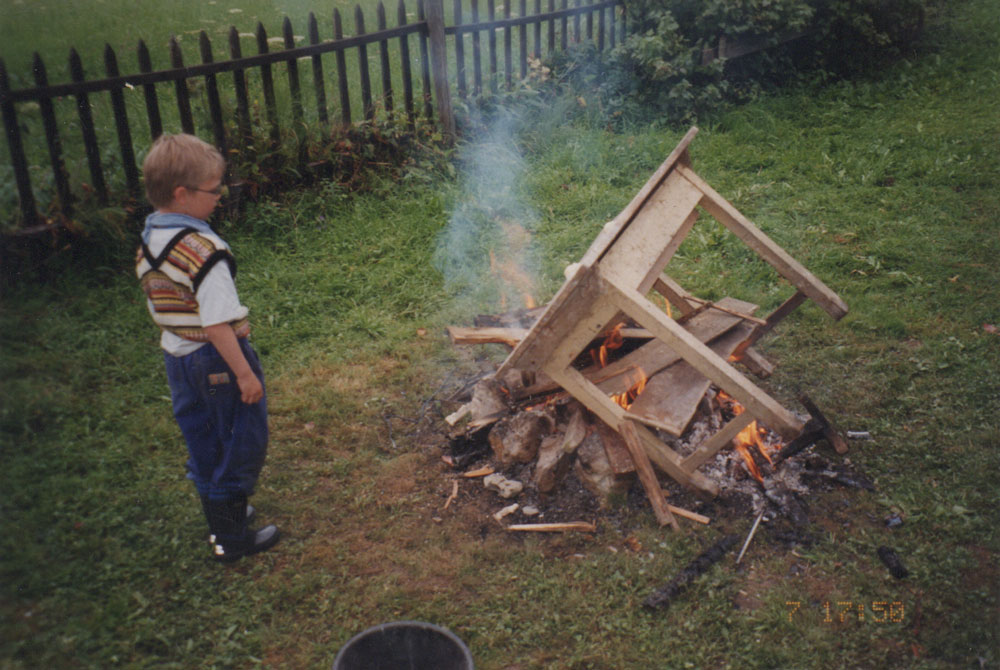 12
13 Unbeschichtetes Holz wird im Garten verbrannt oder benutzt, um den Kachelofen zu heizen.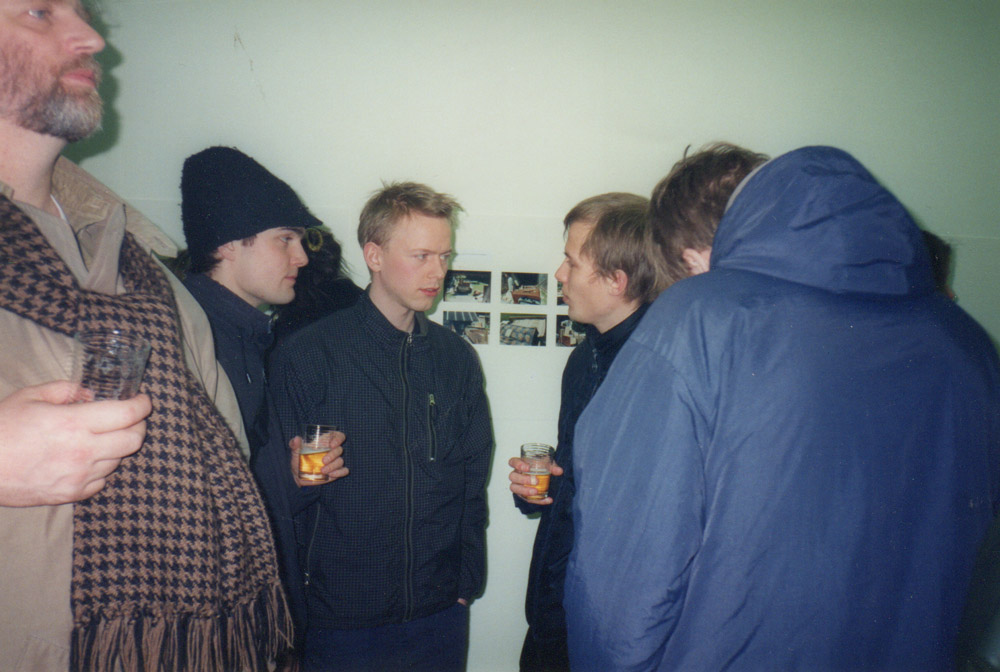 14 Ekka frænka, Gallerí one o one, Reykjavík, Island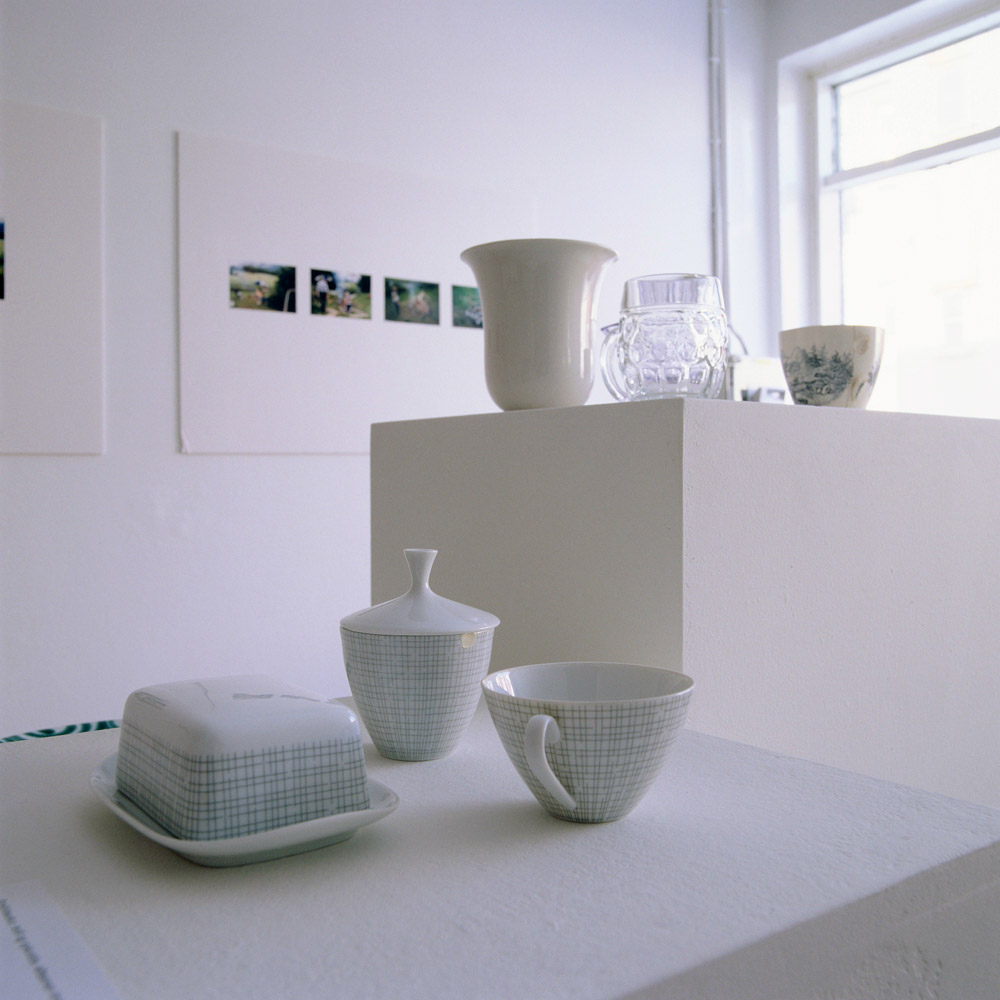 15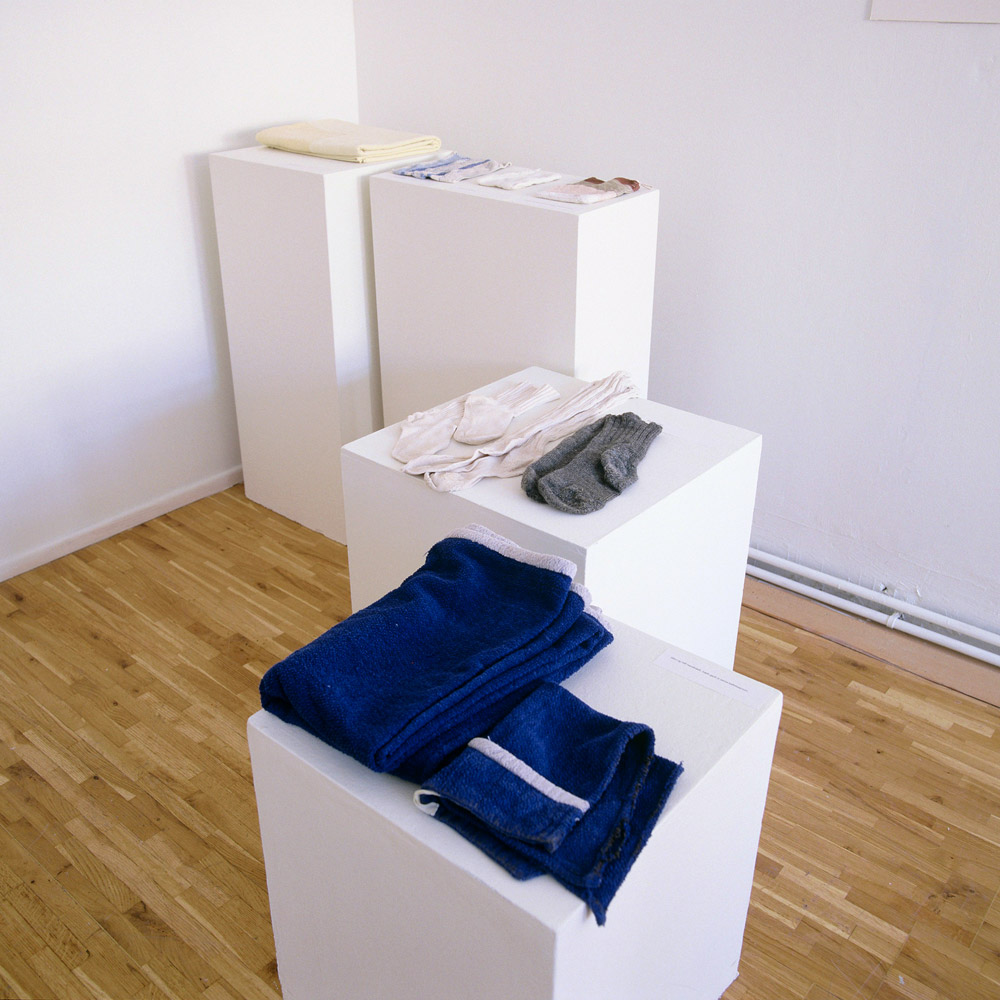 16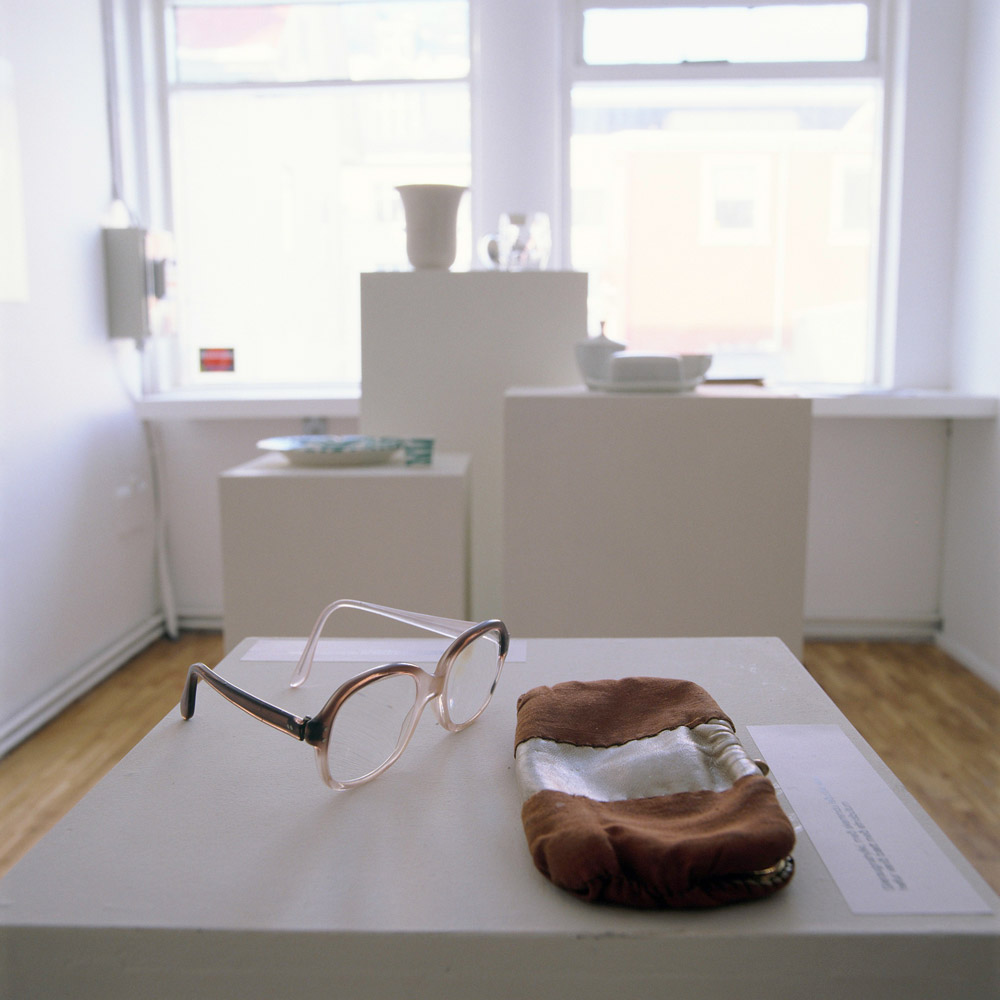 17 Ekka fraenka (Tante Erika), Ausstellung, Vordergrund: Brillenetui, kaputtes Kunstleder mit Stoffresten geflickt; fehlender Bügel an Brillengestell durch Bügel von anderer Brille ersetzt, mit Sicherheitsnadel befestigt, gallerí one o one, Reykjavík 2000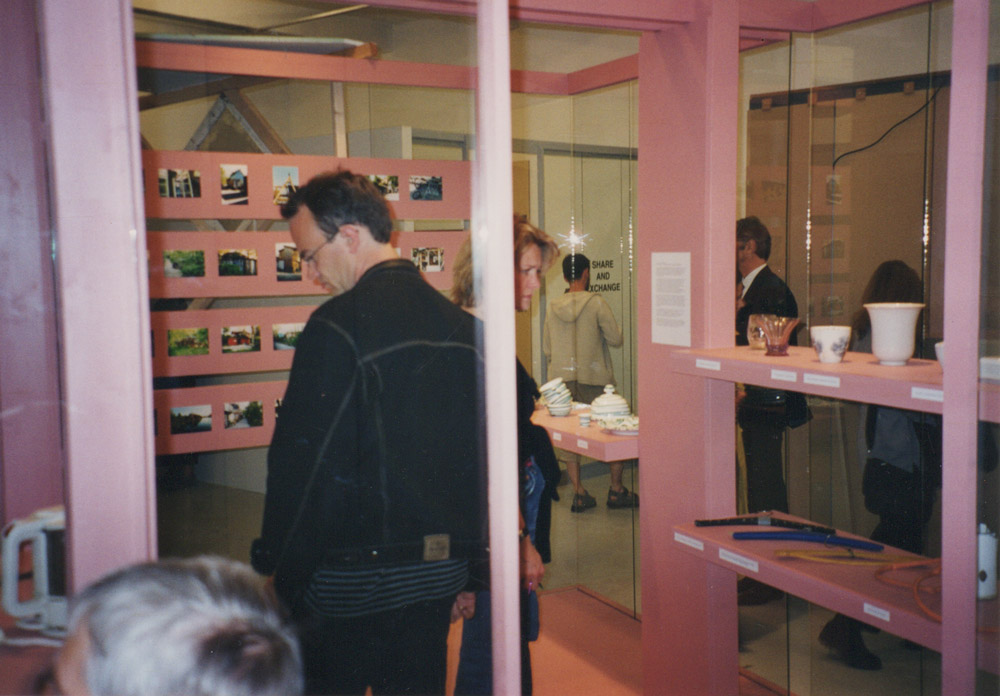 18 "Models of resistance", Overgaden Kopenhagen, 2000, Gegenüberstellung von Objekten aus dem Tante Erika Bestand mit einer Dokumentation der Recyclingkultur in Christiania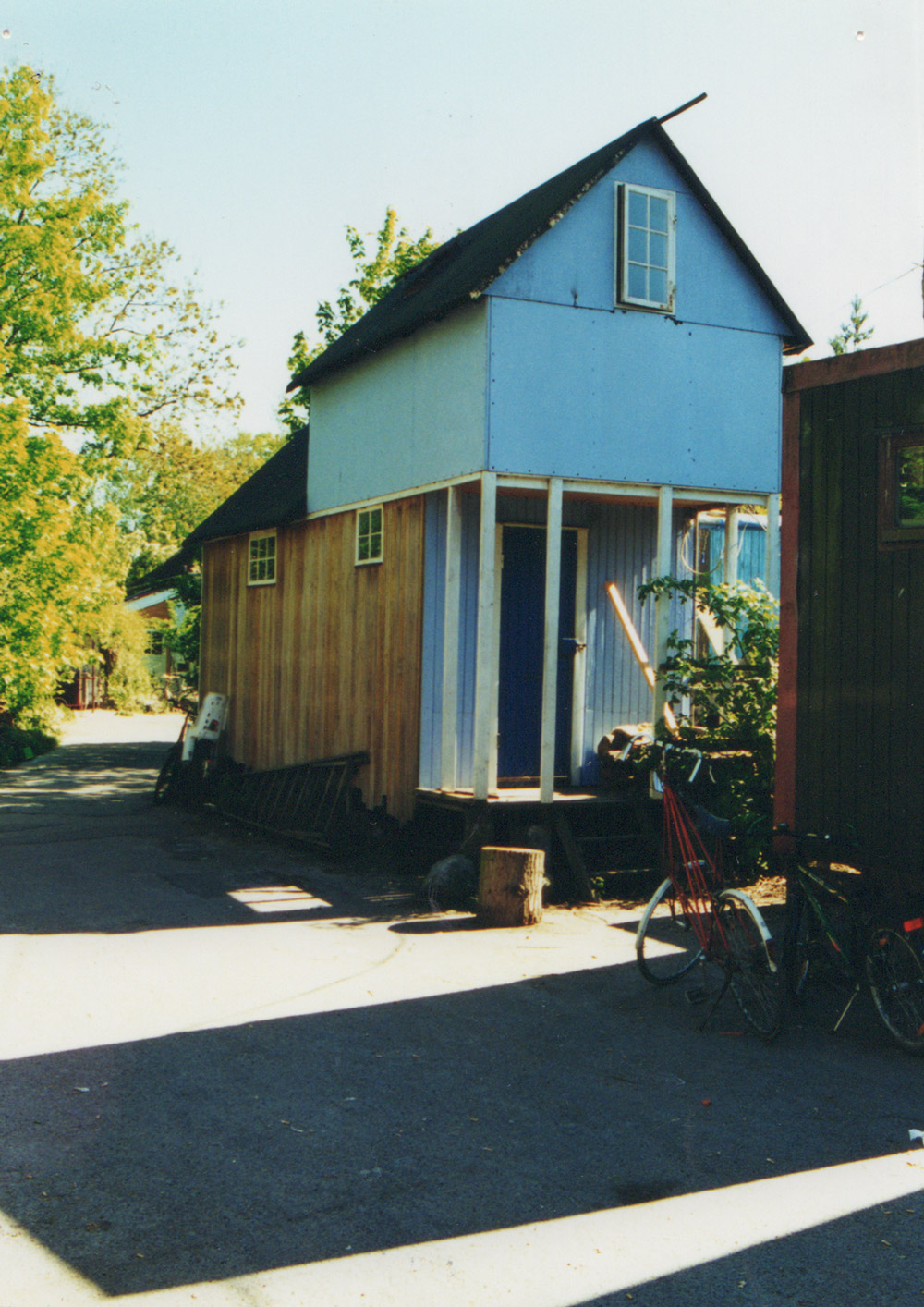 19 "Models of resistance", Overgaden Kopenhagen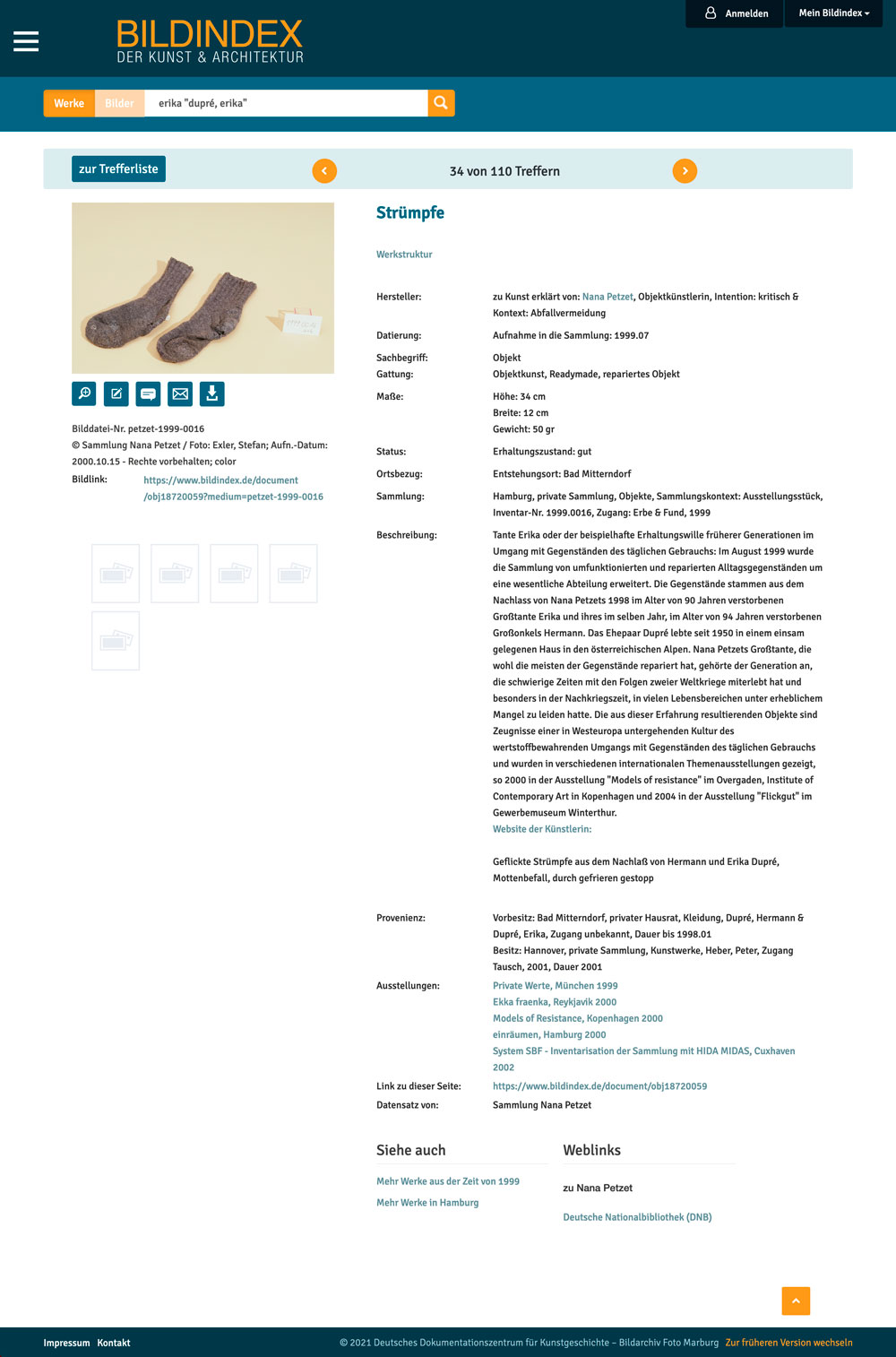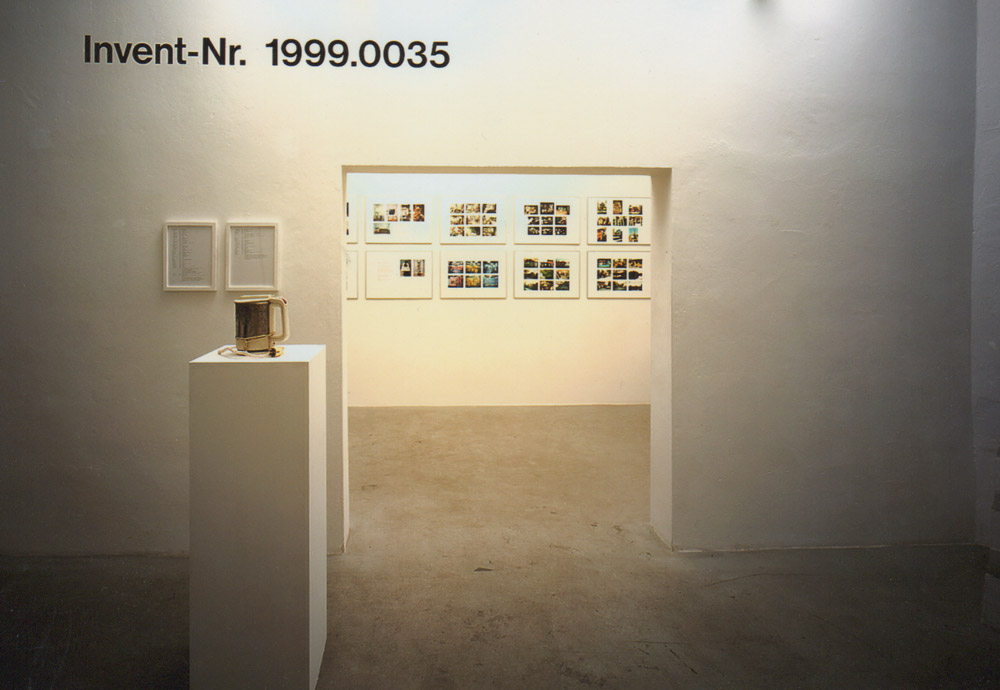 20

Fig. 15-17, Photo: Ivar Brynjólfsson