Aunt Erika...
...or the exemplary preservation will of former generations in dealing with objects of everyday use
In August 1999 the collection of repurposed and repaired utilitarian objects was extended by a substantial section. The objects were left behind by Nana Petzet's great aunt Erika and great uncle Hermann who, at the age of 90 and 94, both died in 1998. The Duprés had lived in a remote house in the Austrian Alps since 1950. Nana Petzet's great aunt, who most likely had repaired the majority of the objects, belonged to the generation who had lived through the hardship of two world wars and, particularly in the post-war era of war, had dealt with considerable shortages in many areas of life. The objects resulting from this experience are testimonies to a dying culture in western Europe of a value-preserving handling of everyday objects and the reuse of all kinds of materials. They have since been shown internationally in various theme-based exhibitions, such as Models of Resistance at Overgaden, Institute of Contemporary Art, Copenhagen in 2000 or Flickgut at the Gewerbemuseum Winterthur in 2004.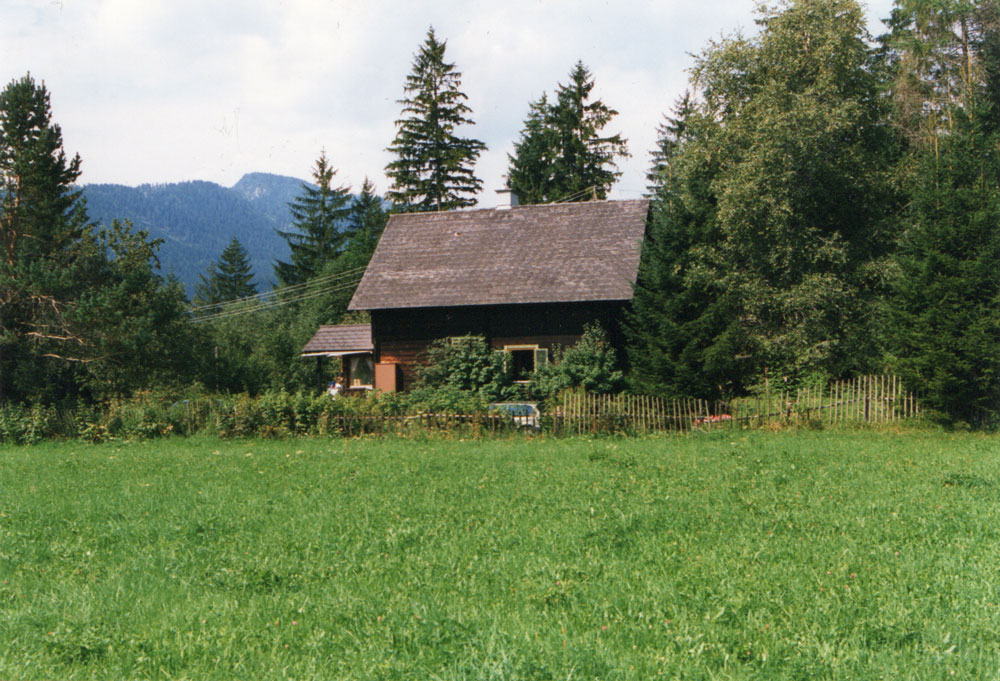 1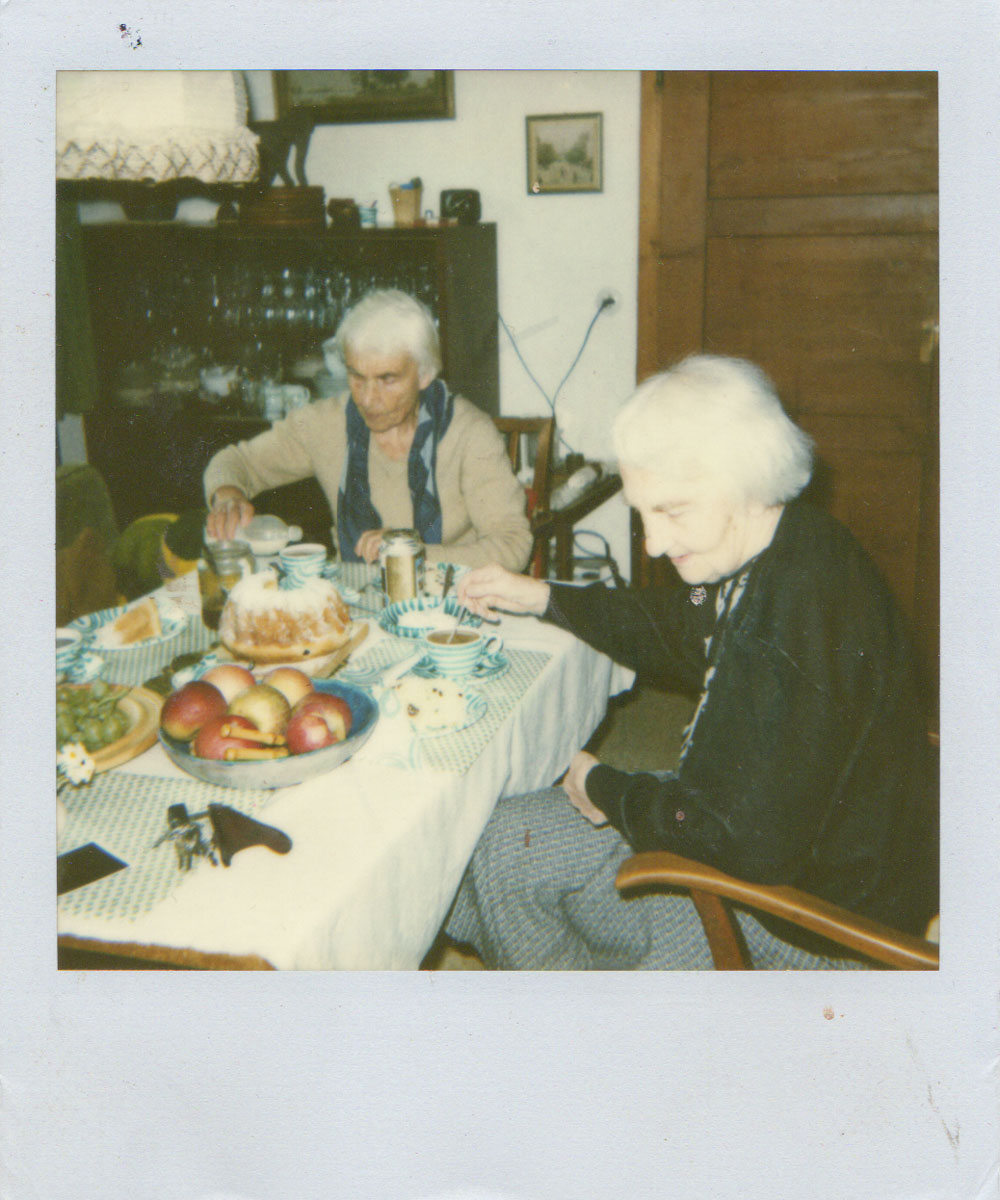 2 Photo from the estate of Erika and Hermann Dupré. Erika Dupré drinking coffee with her sister Traudel,
photo ca. 1978.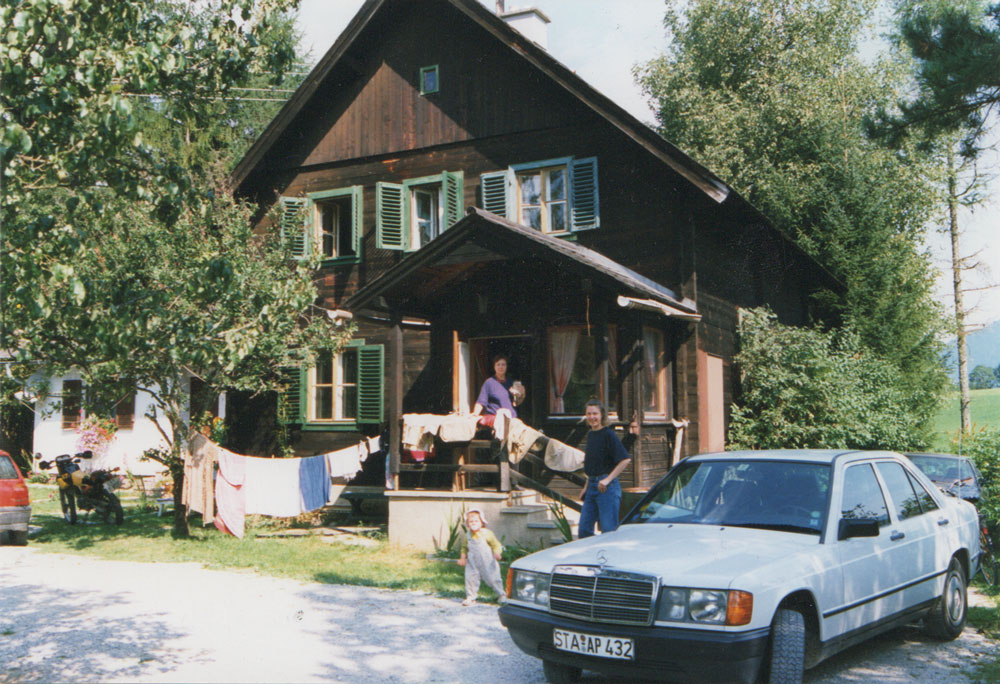 3 One and a half years after Hermann and Erika had died, the heirs came to take charge of the Dupré house in the Alps.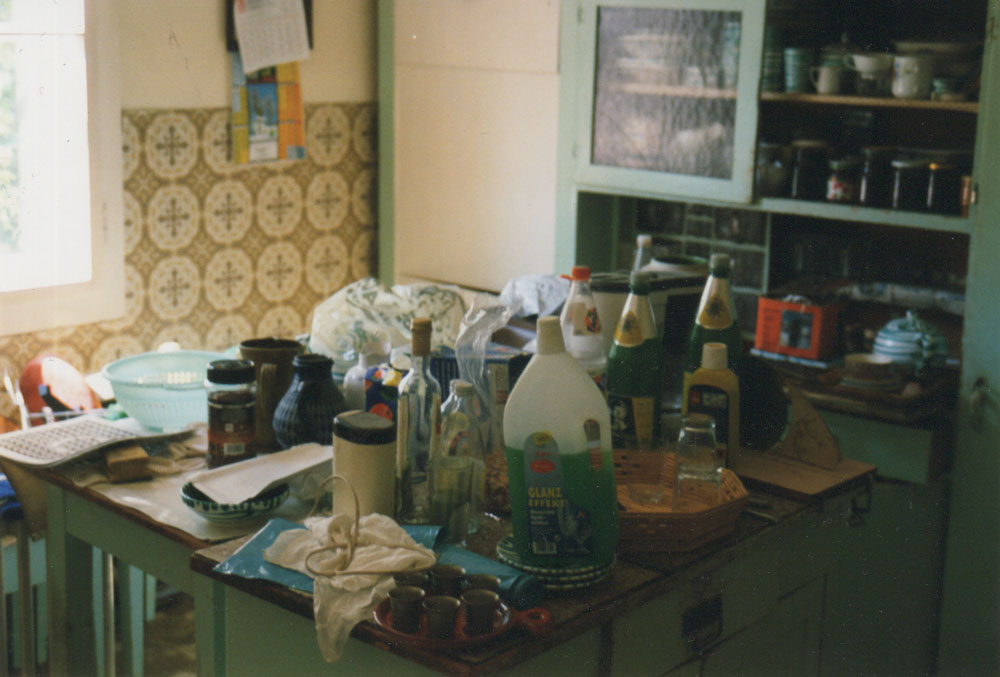 4 First the kitchen was cleared out and renovated.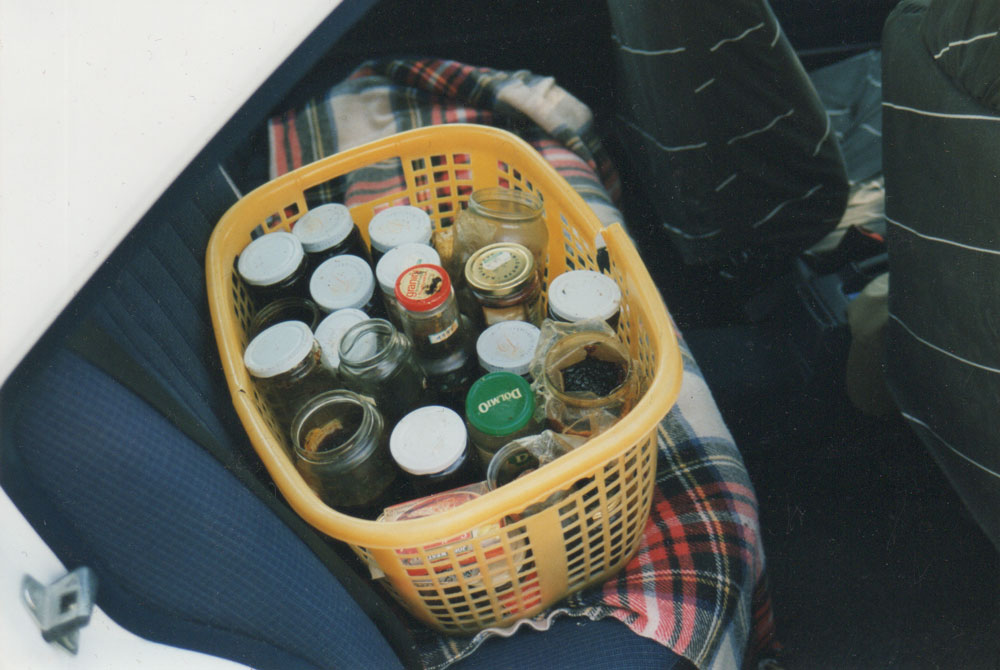 5 Jars of jam, some 20 years old, a neighbouring farmer used them as pig feed.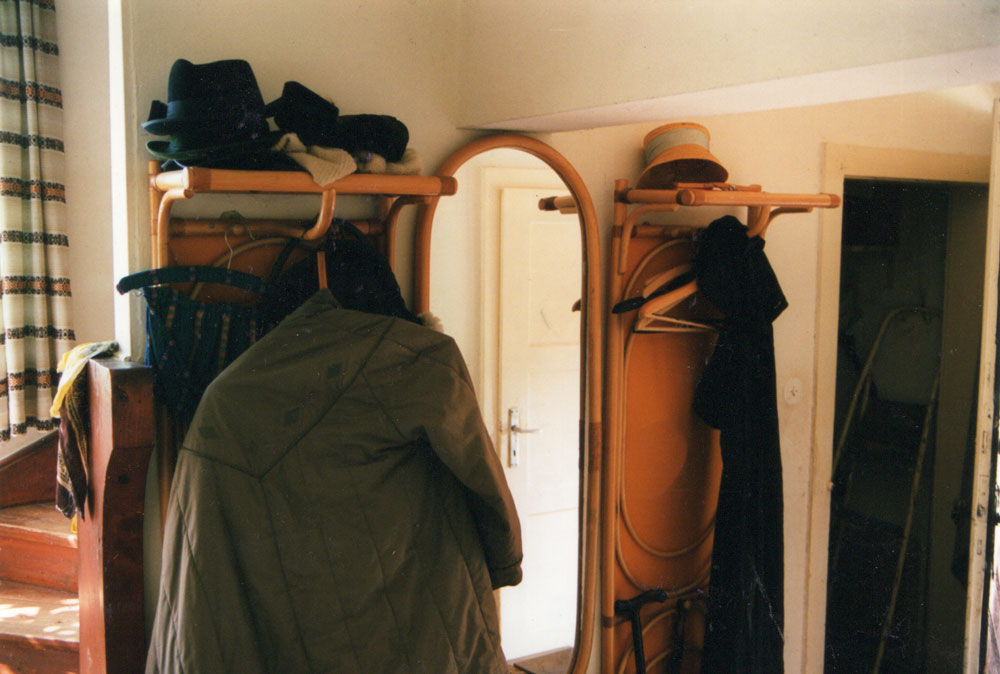 6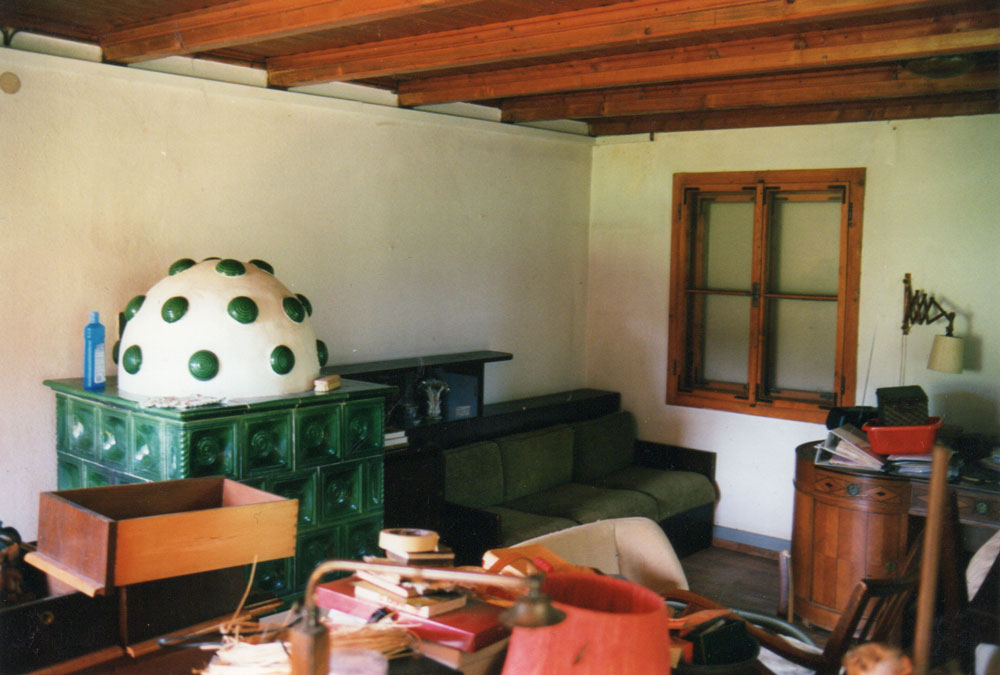 7 The right to exist of every single piece of furniture was questioned, even that of the house itself.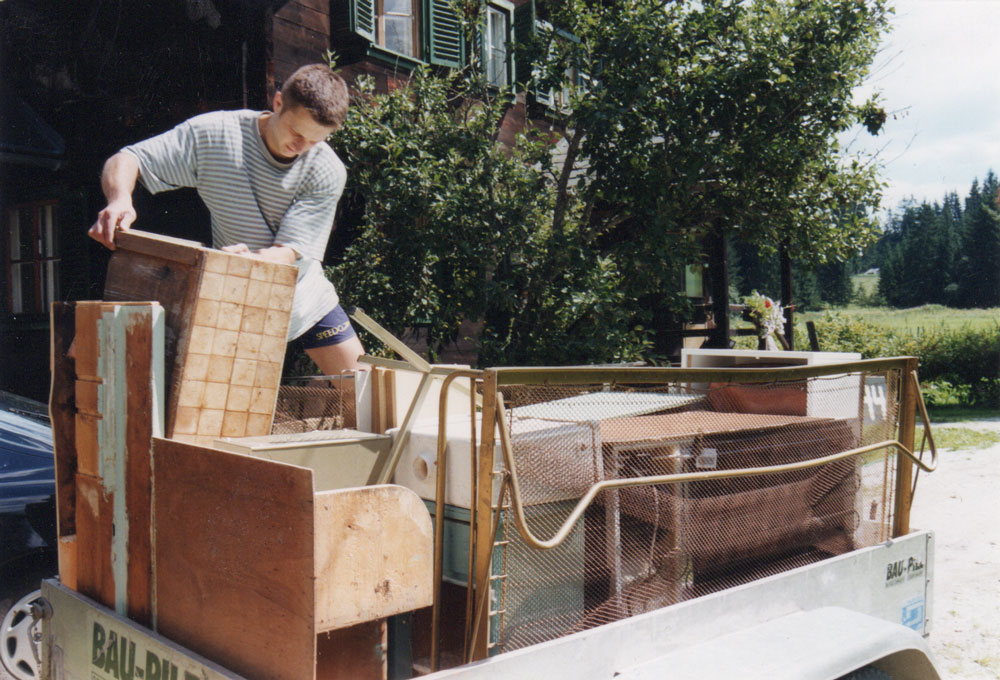 8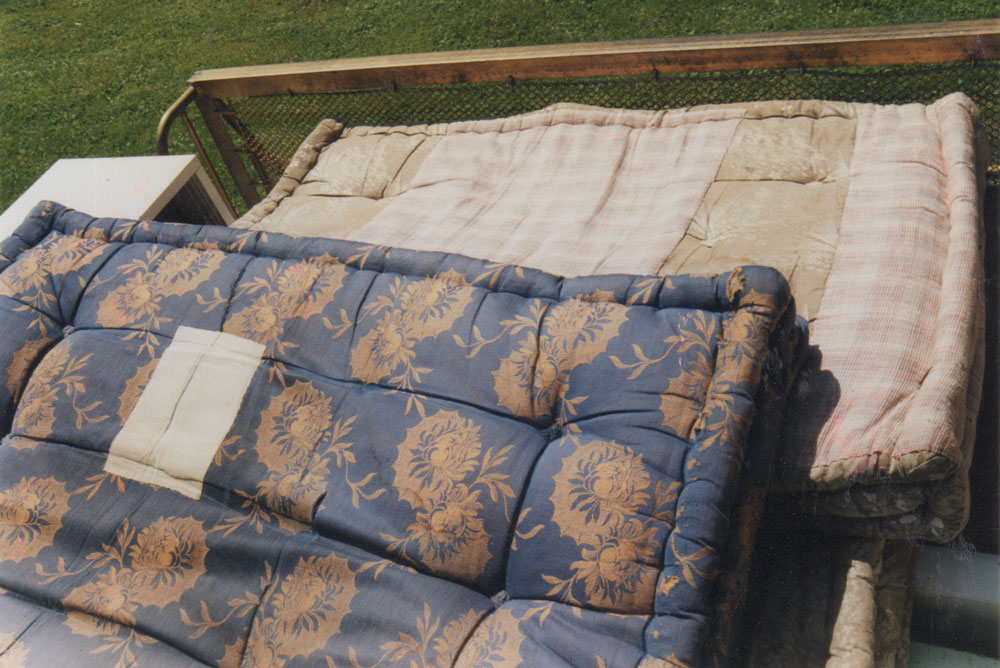 9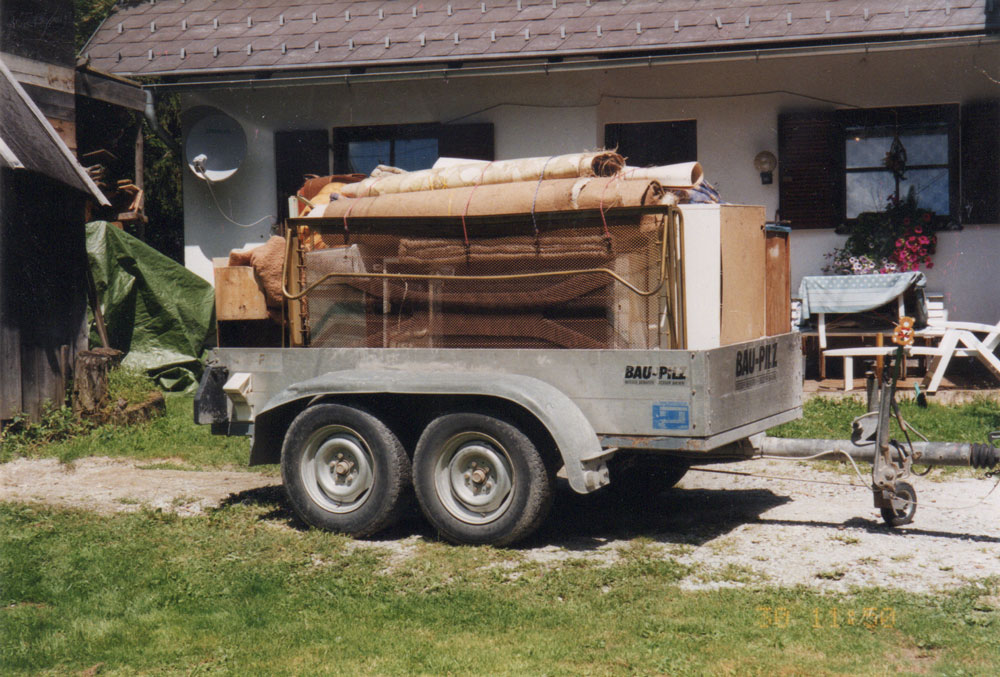 10 These items were also decided upon; they were taken to the recycling centre.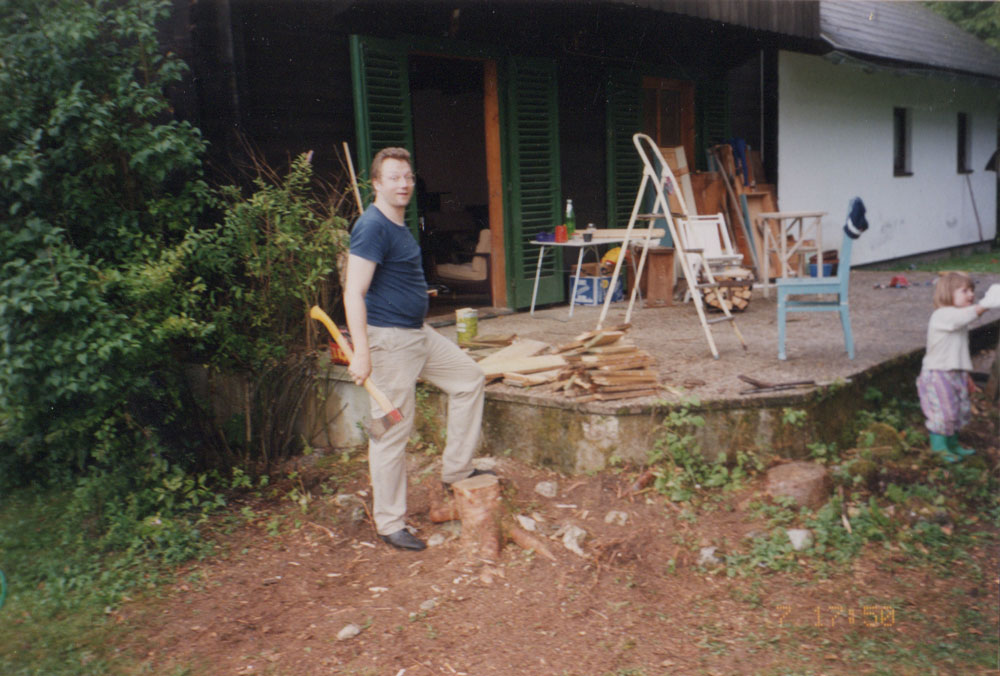 11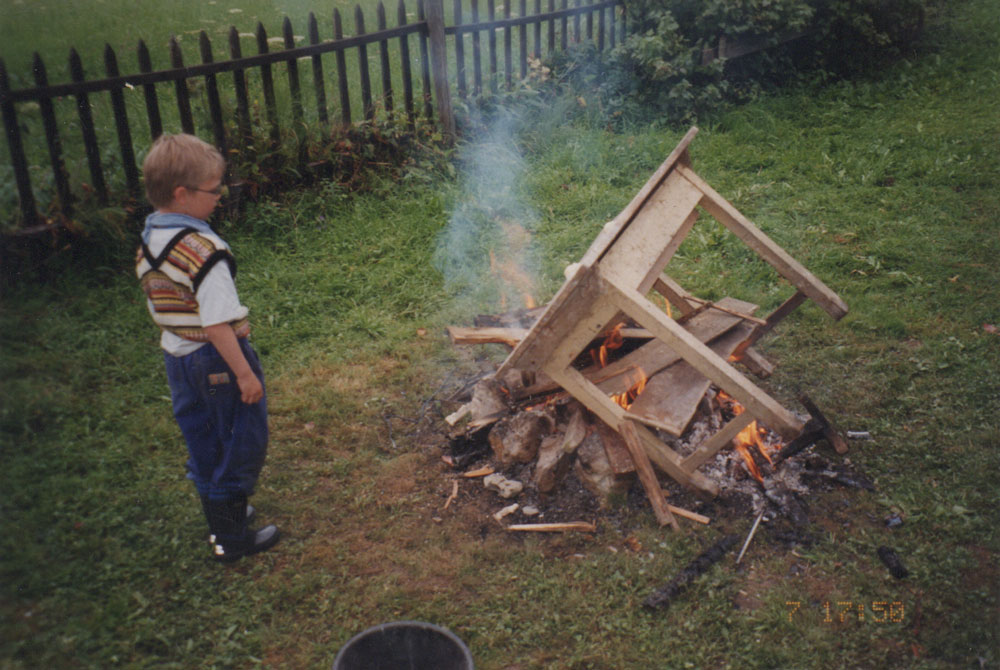 12
13 Uncoated wood was burnt in the garden or used to heat the tiled stove.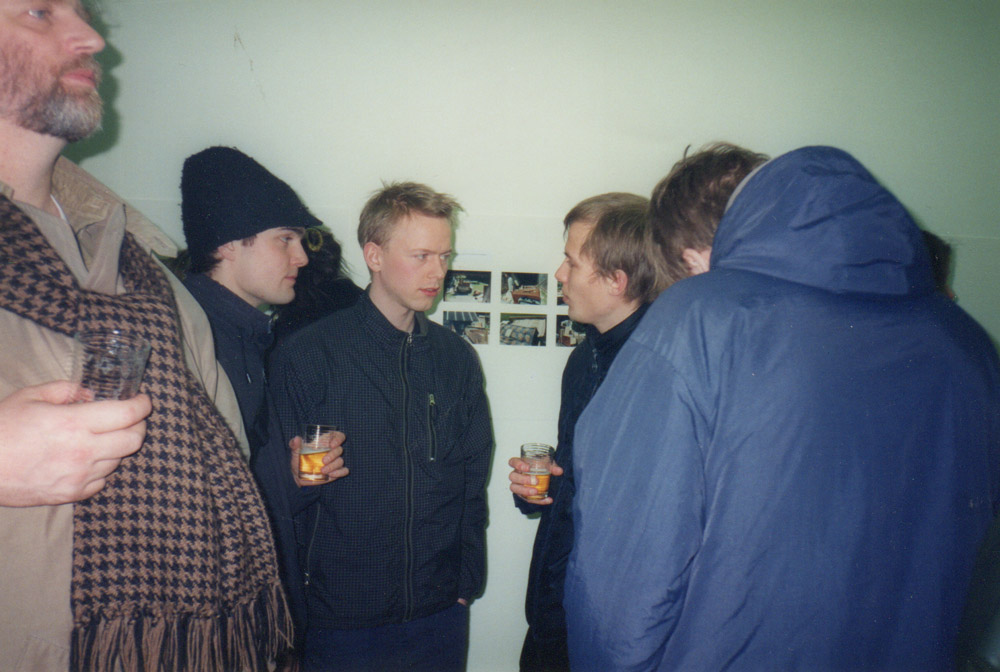 14 Ekka frænka (Aunt Erika), Gallerí one o one, Reykjavík, Iceland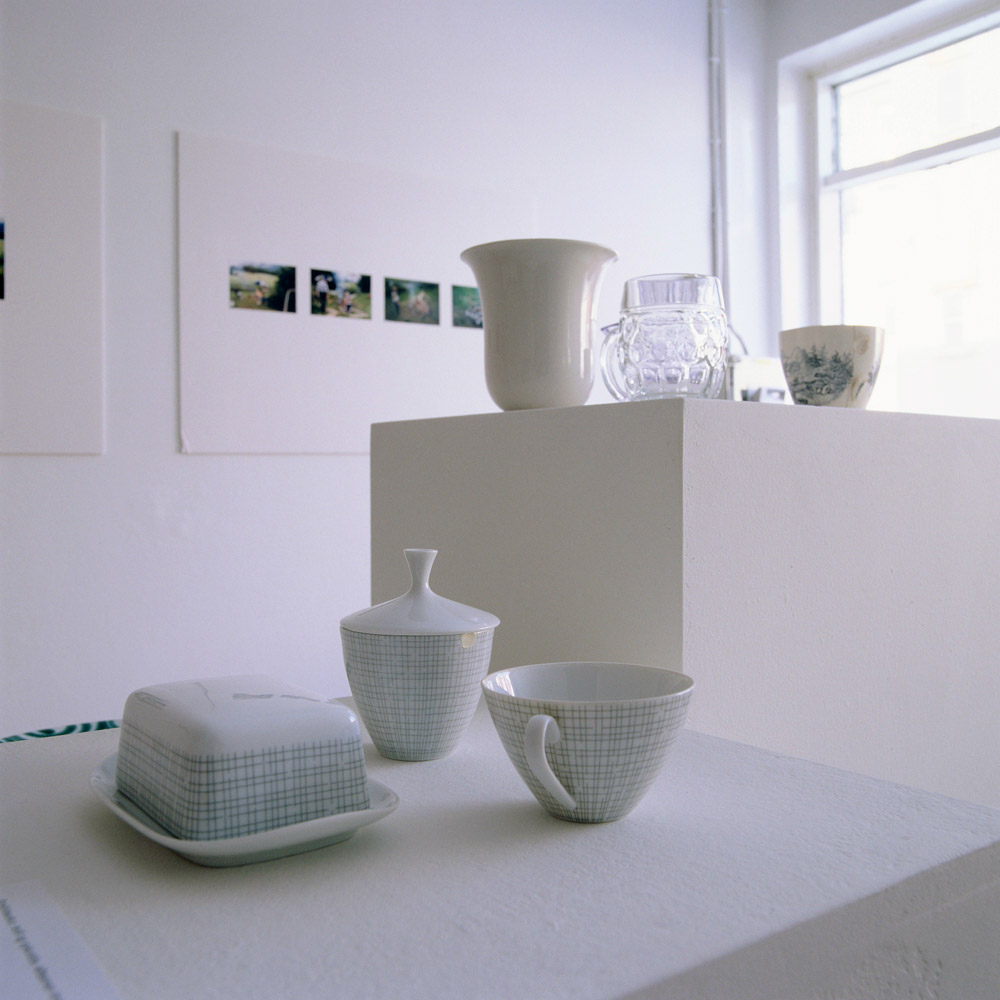 15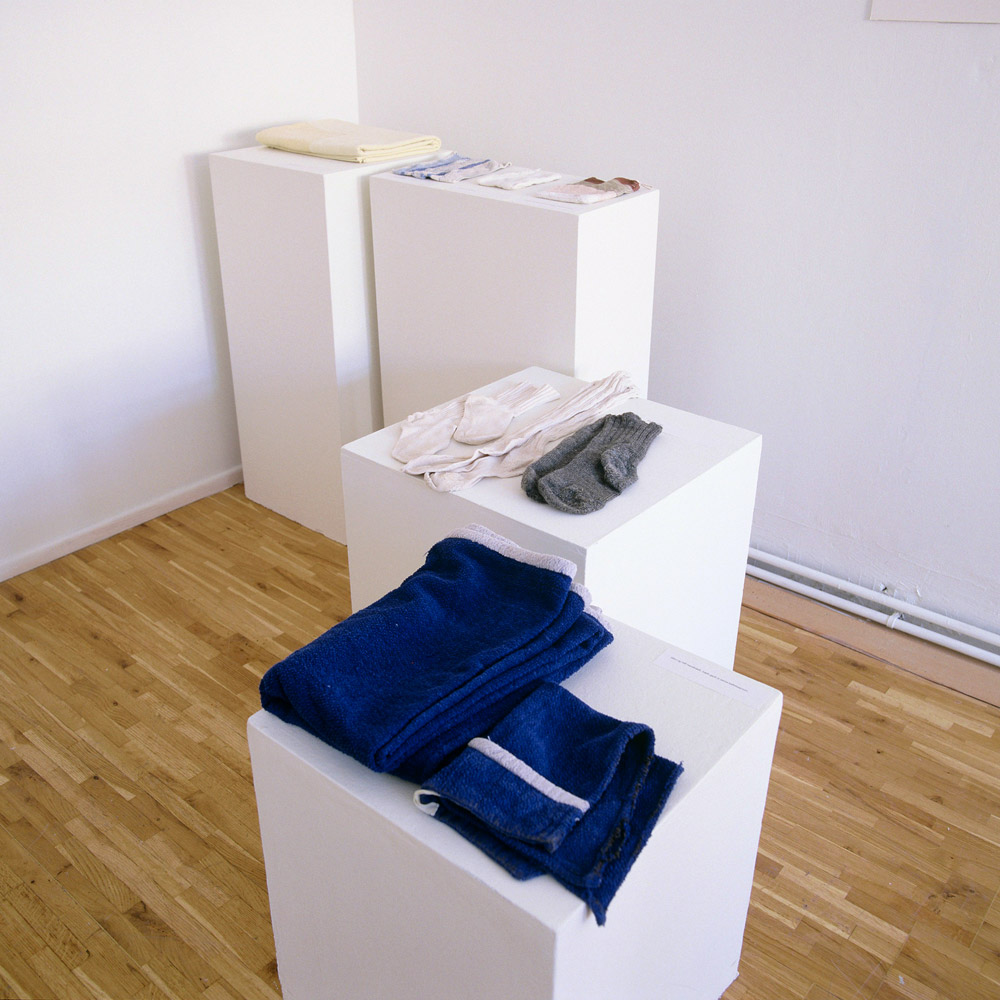 16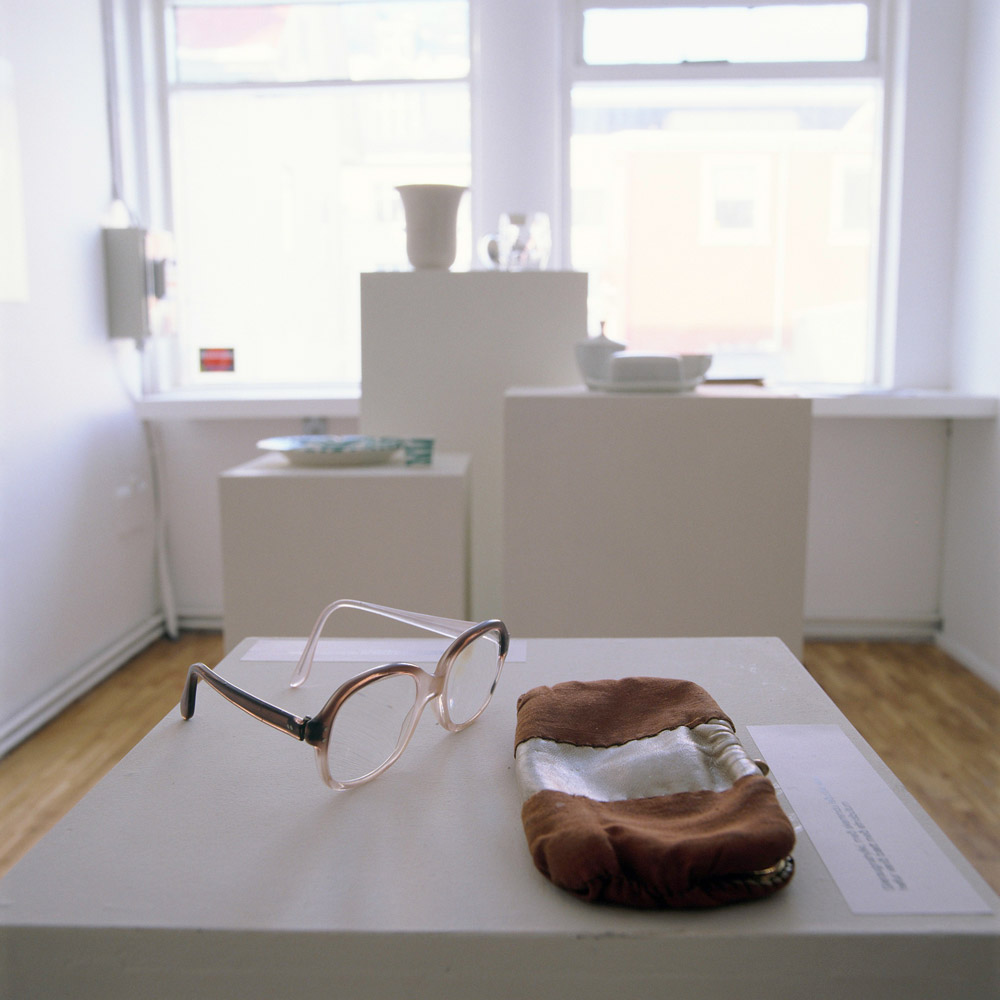 17 Ekka fraenka (Aunt Erika) in the foreground: spectacle case, damaged artificial leather patched with scraps of fabric; missing temple on spectacle frame replaced by temple from another pair of glasses, fastened with safety pin; exhibition at gallerí one o one, Reykjavík 2000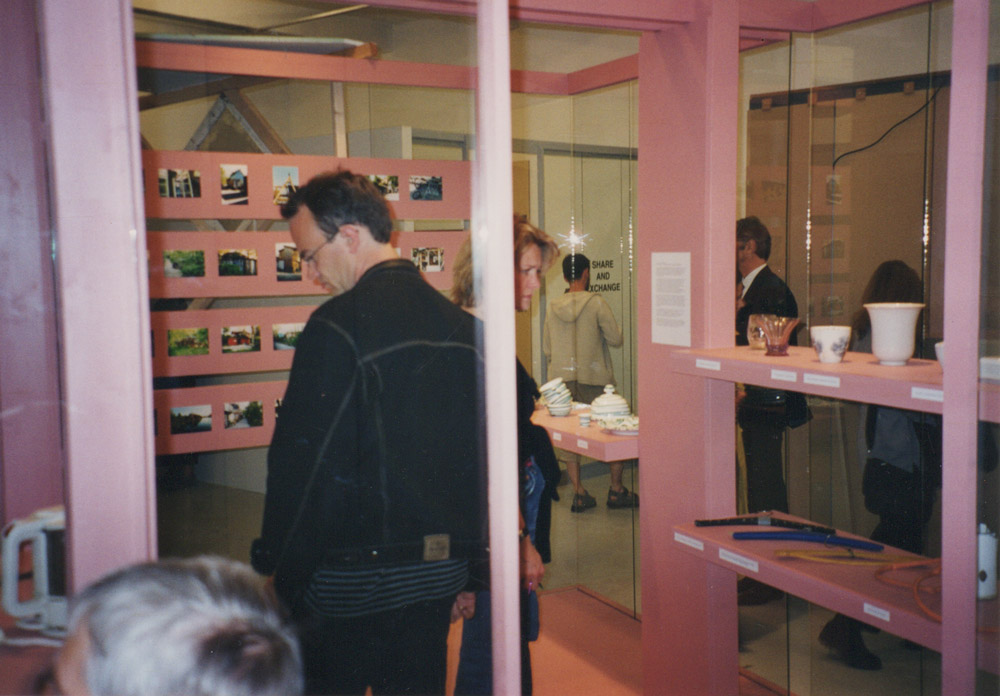 18 Models of resistance, Overgaden Copenhagen, 2000, juxtaposition of objects from the Tante Erika collection with a documentation of the recycling culture in Christiania.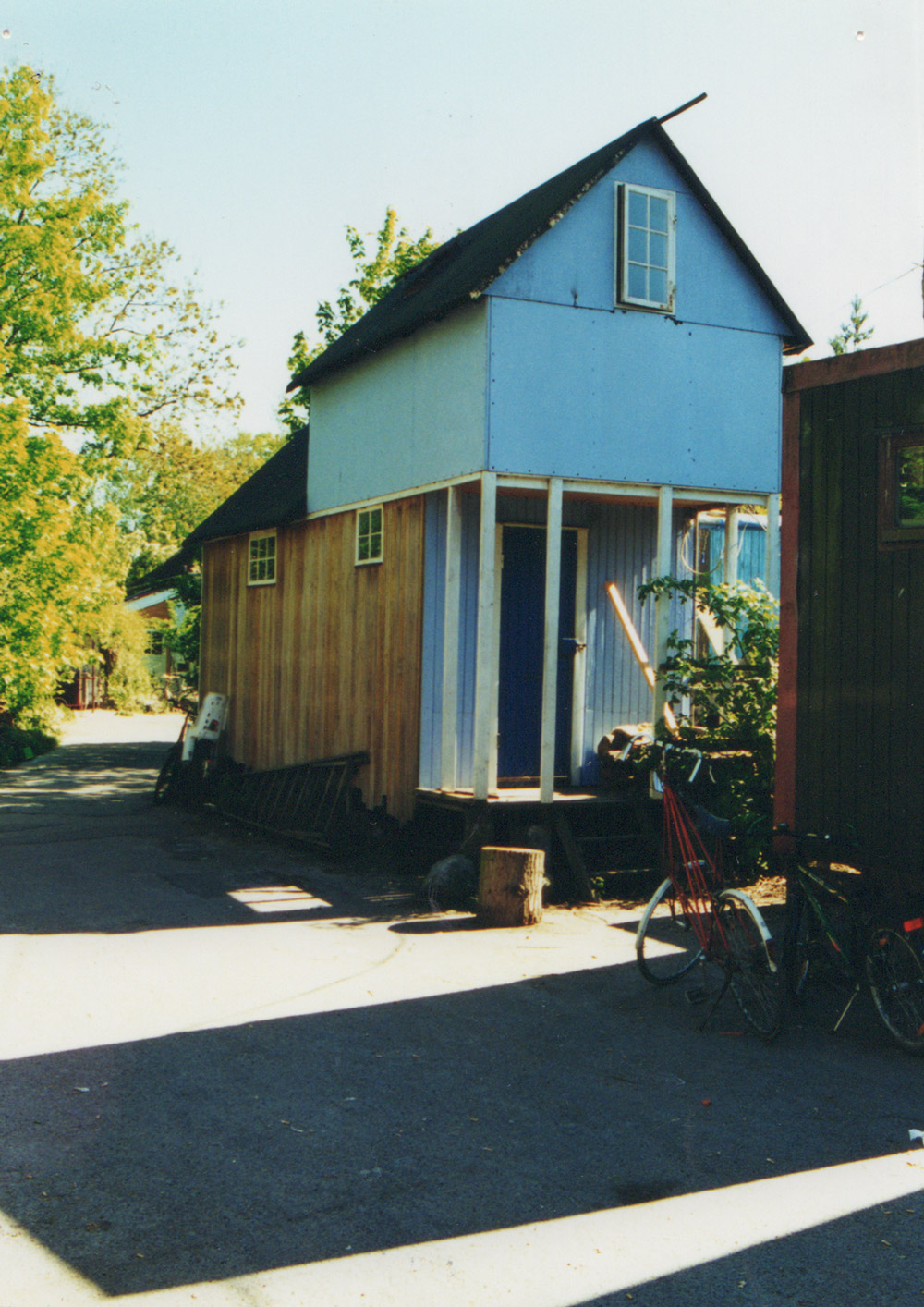 19 Models of resistance, Overgaden Copenhagen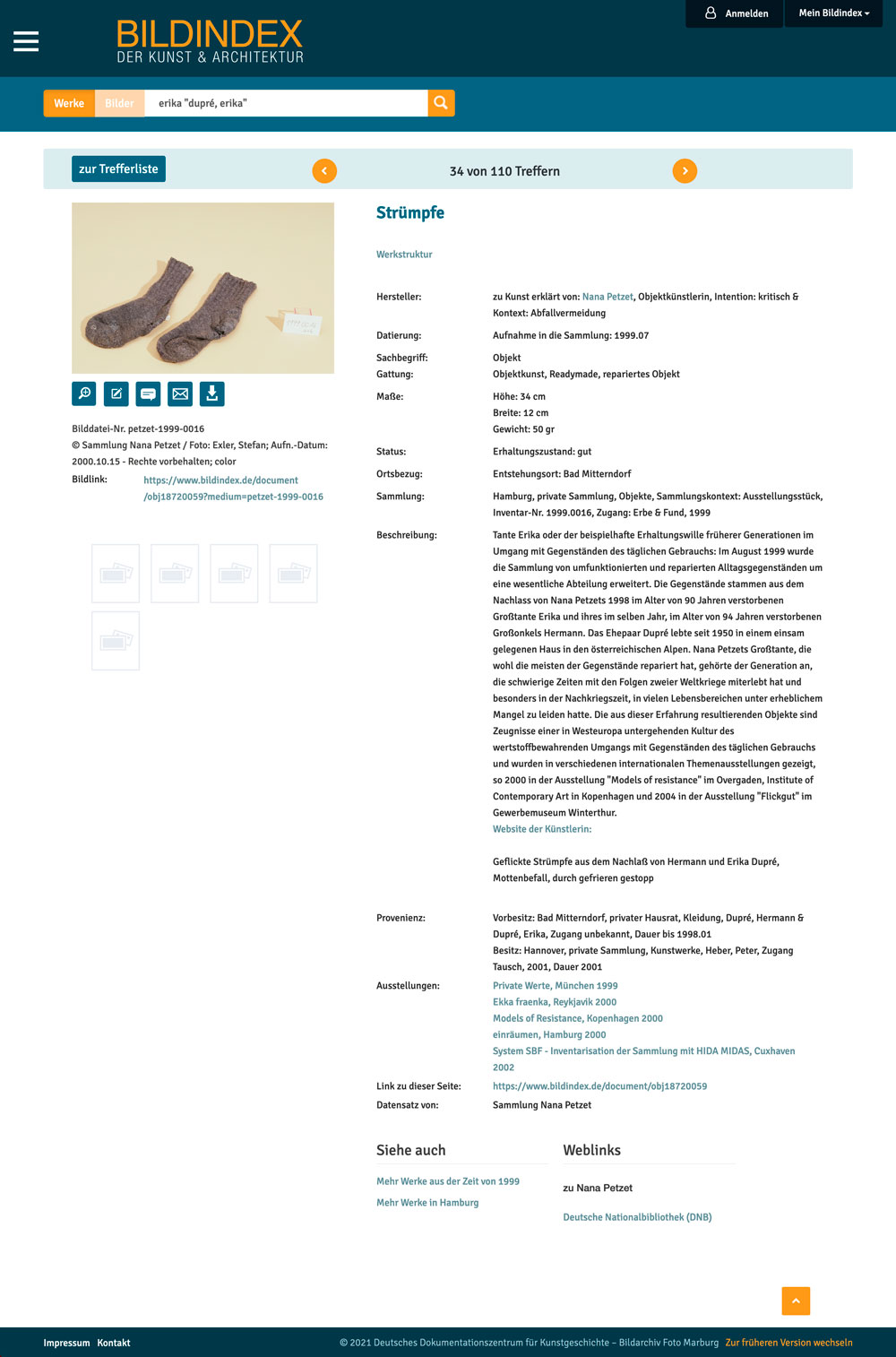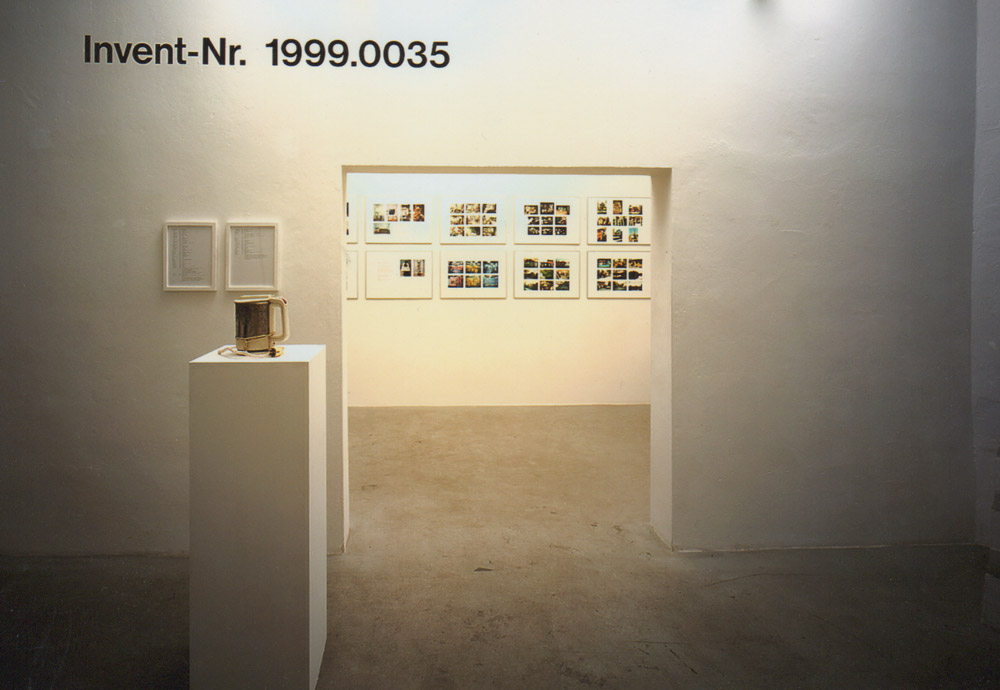 20

Fig. 15-17, Photo: Ivar Brynjólfsson